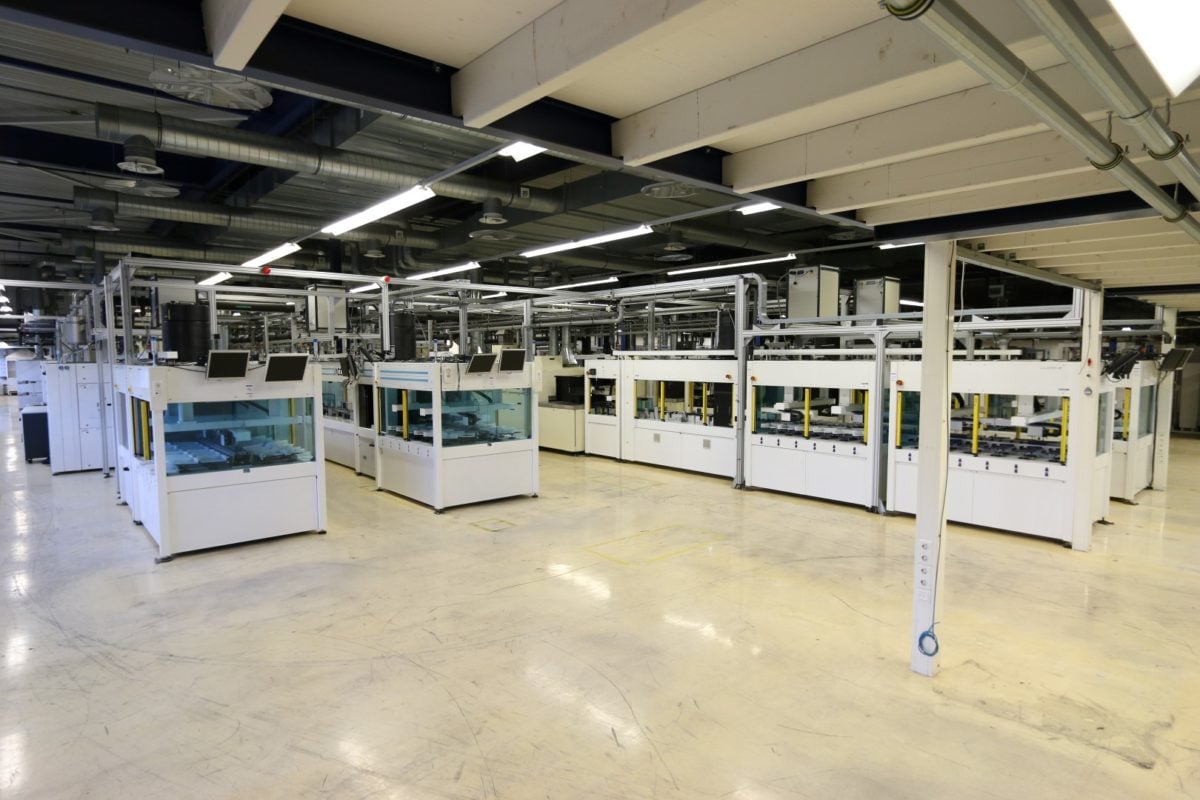 'Silicon Module Super League' (SMSL) member Trina Solar is selling its Netherlands-based solar cell manufacturing plant through an online tender sale by Troostwijk Auctions.
Originally, Trina Solar Netherlands acquired of all the assets of bankrupt Solland Solar, a former solar cell manufacturing company with approximately 200MW pf solar cell manufacturing capacity in Heerlen in February, 2016, after entering bankruptcy in August, 2015.
Although Trina Solar had plans to restart production as it broadened its manufacturing footprint after trade tariffs on China solar products in Europe and the US, the PV manufacturer focused on expanding capacity in South East Asia and eventually exited the EU MIP import pricing agreement.
With the EU MIP having been recently ended a key potential attraction for the plant and tools is to restart operations to capture low-carbon footprint tenders in France and provide EU countries with modules for new build residential and commercial buildings under new legislation in 2019 onwards.
The solar cell plant was seen as being an advanced facility with a suite of leading-edge processing equipment at the time, which included screen printing tools capable of 5 busbars from Baccini, through to Innolas MWT laser processing workstation and a Schmid wafer texturing line.
The closing date for the sale is December 3, 2018.