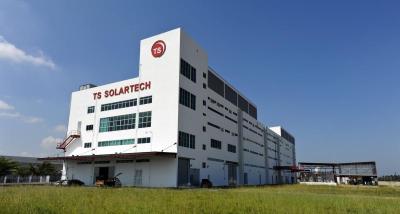 Malaysia-based solar cell producer TS Solartech has made around 100 night shift workers redundant, according to local news reports.
TS Solartech operates as a quasi joint venture with Taiwan-based solar cell producer Solartech Energy. The Malaysian cell producer had previously announced various small capacity expansions for 2016 that could have culminated in reaching around 500MW of nameplate capacity, up from 300MW in 2015 at its facility in Penang Science Park.
According to local news reports the lay-offs were announced suddenly and within 24 hours of the night shift workers next shift. There were no specific reasons cited in the reports for the redundancies other than: "We regret to inform you that due to redundancy of productivity, there will be a retrenchment programme for surplus workers" cited in another local report.
However, the solar industry is back in overcapacity and a growing number of manufacturers have started to announce headcount reductions that started in August, 2016 with 1,200 job losses at SunPower, primarily related to its module assembly plant in the Philippines.
In September, SolarWorld, Motech Industries and Canadian Solar have been reported to have shed a combined 830 jobs.