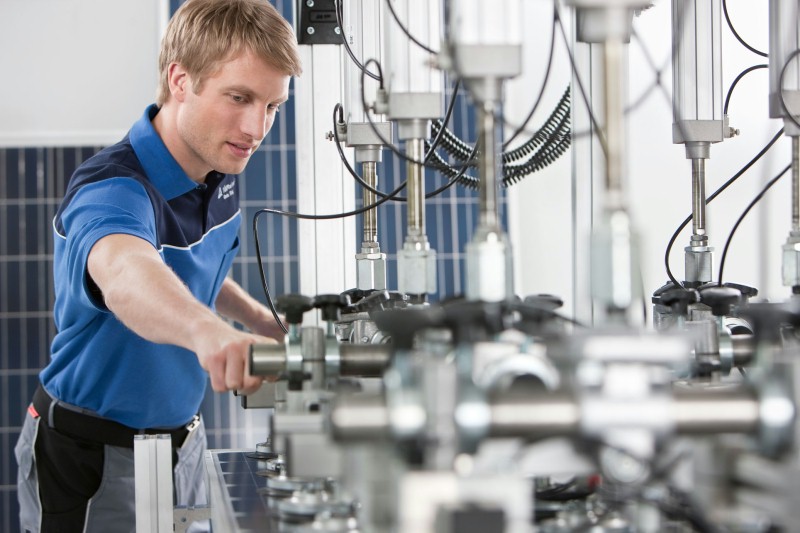 PV module assembly firm New-Tek in Kyrgyzstan has received TÜV Rheinland certifications related to IEC 61215:2016 and IEC 61730:2016 standards on module reliability.
New-Tek opened its 50MW module assembly plant at the end of 2016, which was supplied as a turnkey plant by German-based PV equipment specialist, SCHMID Group.
Dr. Eckart Janknecht, Project Manager for photovoltaic module qualifications at TÜV Rheinland said, "These certifications require a large number of intensive tests in our Cologne laboratory, such as mechanical, electrical, climatic and safety tests.
TÜV Rheinland noted that local Kyrgyzstan climate conditions were taken into account when undertaking the range of reliability tests, such as the hot summers and cold winters as well as the daily temperature fluctuations as part of new climate test sequences, according to IEC 61215:2016.
Aside to the laboratory tests, on-site inspection of the manufacturing was also mandatory for certification, which includes checking that the manufacturer actually produces what has been tested by TÜV Rheinland and whether basic quality monitoring of the photovoltaic modules takes place and whether general quality requirements (based on ISO 9001) are met.
"With the exception of minor deviations that were subsequently corrected, production ran smoothly and the modules passed the tests without any problems," added Dr. Janknecht.