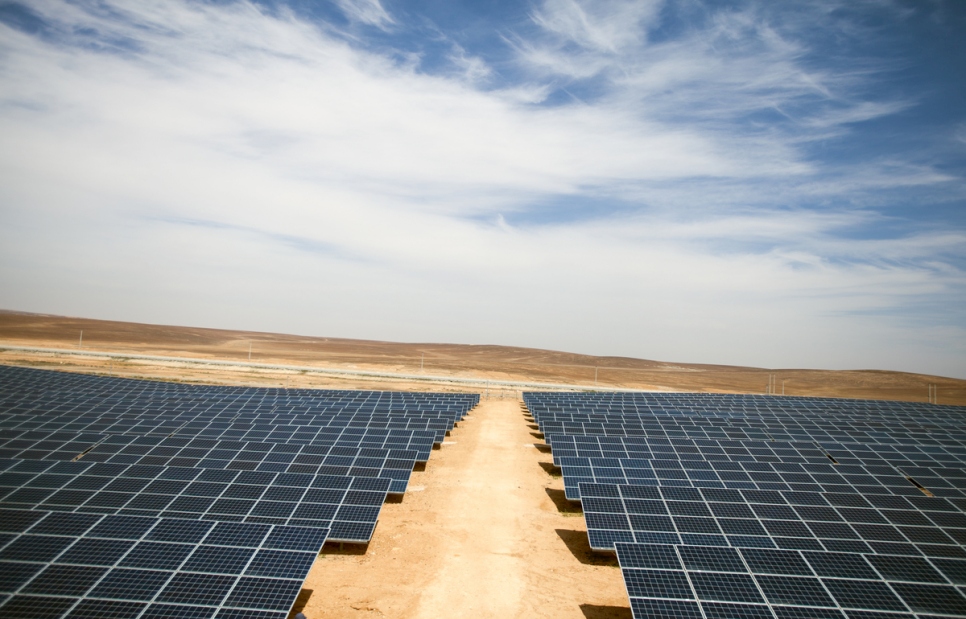 UNHCR, the UN Refugee Agency, officially switched on the first PV system responsible for powering a refugee camp in Azraq, Jordan.
The 2MW solar installation will provide free, clean energy to around 20,000 Syrian refugees living in the camp. The grid is set to be expanded to all 36,000 refugees living within the camp by early next year.
The solar plant was built at a cost of US$9.6 million — with funding provided entirely by the IKEA Foundation's "Brighter Lives for Refugees" campaign. It will result in immediate energy savings of US$1.5 million a year – which UNHCR will now be able to reinvest in other areas – as well as annual CO2 emissions savings of 2,370 tons.
For more than two years, Syrian refugees living in the camp — located in Jordan's barren northern desert — were reliant on portable solar lanterns to light their homes and had no way of preserving food or cooling their shelters in the desert heat.
The construction of the solar plant also generated income and training to more than 50 refugees in the camp, who were employed under the supervision of Jordanian solar company Mustakbal to help construct the plant.
Azraq's solar plant is connected to Jordan's national grid, meaning that any unused electricity generated can be fed back into the network at no cost, supporting the energy needs of the host community.
Kelly T. Clements, UNHCR deputy high commissioner, said: "Today marks a milestone. Lighting up the camp is not only a symbolic achievement; it provides a safer environment for all camp residents, opens up livelihoods opportunities, and gives children the chance to study after dark. Above all, it allows all residents of the camps to lead more dignified lives."