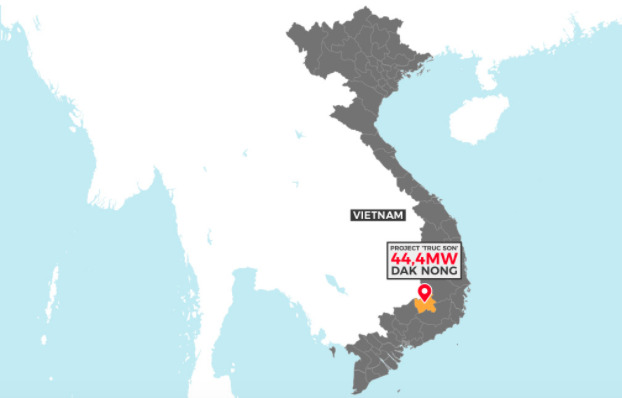 Univergy International has started a joint venture with Japanese company Europe Clean Energies Japan and the Vietnamese Thanh Nien Media Corporation, to develop a 44.4MW solar PV project in Dak Nong, Cu Jut district, Vietnam.
The 'Truc Son'project, to be spread across 51 hectares, was awarded to Univergy by the Popular Committee of the highland province of Dak Nong. It will require investment of US$48.4 million.
Operations are expected to start from June next year providing electricity to Dak Nong and the surrounding localities. The local Popular Committee will offer the project a tax preference and had urged the competent agencies and the Cu Jut district to support the investors in the implementation of the project.
Ignacio Blanco, executive president of Univergy International, said: "Vietnam is one of the economies experiencing one of the fastest growths in the world, with annual growth rates of energy consumption between 8 and 10% mainly by industry, which is the country's largest consumer."
Despite major concerns about its PPA model, Vietnam's utility-scale solar industry has seen a boom of project announcements in recent months.
India-based EPC firm Sterling and Wilson recently said plans to build 300MW of solar PV plants in Vietnam by mid-2019, having just laucnhed an energy storage and hybrid division. Thai power firm Gulf Energy Development also plans to build a 48MW solar project in Vietnam in partnership with conglomerate Thanh Thanh Cong Group (TTC Group).