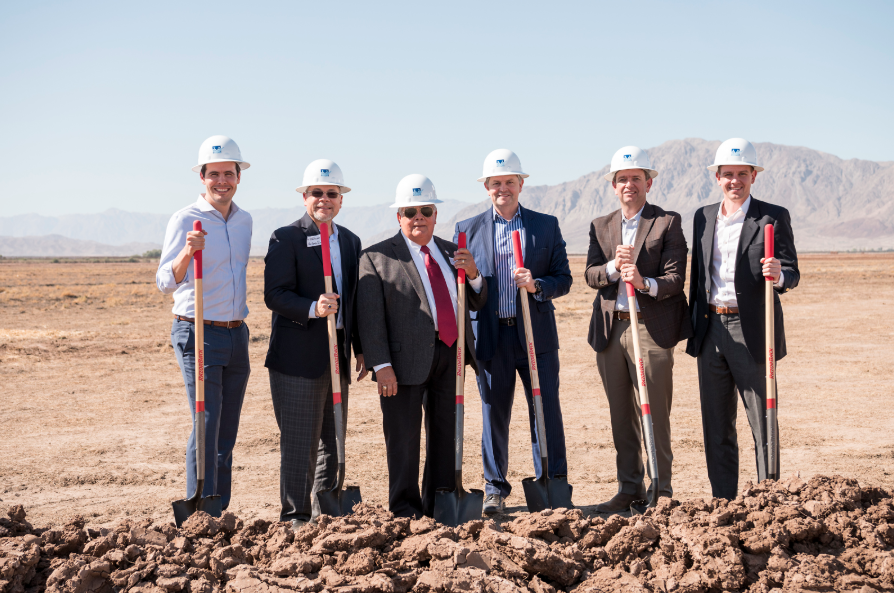 The world's utility-scale solar EPC contractors are thriving in the least volatile PV markets such as India and the US, according to figures released by Wiki-Solar.org.
Incumbent EPCs are particularly benefitting in such markets, said Wiki-Solar, whose figures – it should be noted – come from just 30% of PV plants globally.
While Indian and American companies are rising up the rankings, Europeans in more volatile markets have generally found it harder to hold their position, barring the likes of Juwi, Enerparc, Enerray, TSK Group and Elecnor.
"The top positions in 2017 and 2018 have been dominated by Indian contractors like Sterling & Wilson, BHEL and Mahindra, and US constructors led by Swinerton, Mortenson and McCarthy," said Wiki-Solar founder Philip Wolfe.
Wiki-Solar also noted that there should be more Chinese companies in the top listing, but "Chinese projects tend not to publish details of the EPC contractors".
The rankings, based on cumulative installed capacity to the end of 2018, were as follows: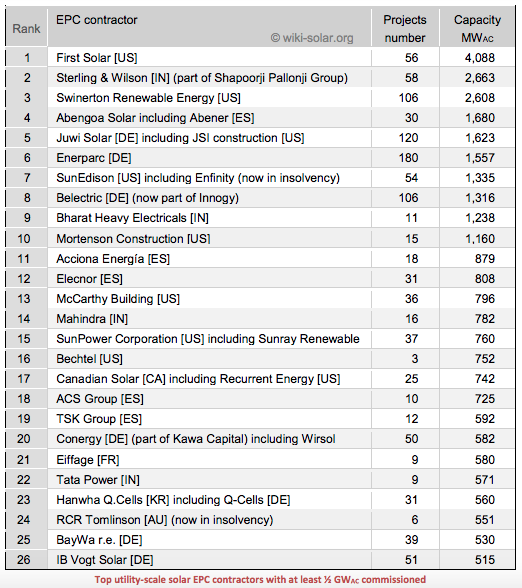 CSP specialist Abengoa was added to the table as Wiki-Solar now includes solar thermal technology in the list.
US-based thin-film solar manufacturer, EPC and developer First Solar led the rankings by a significant amount of capacity, with more than 4GWac completed.