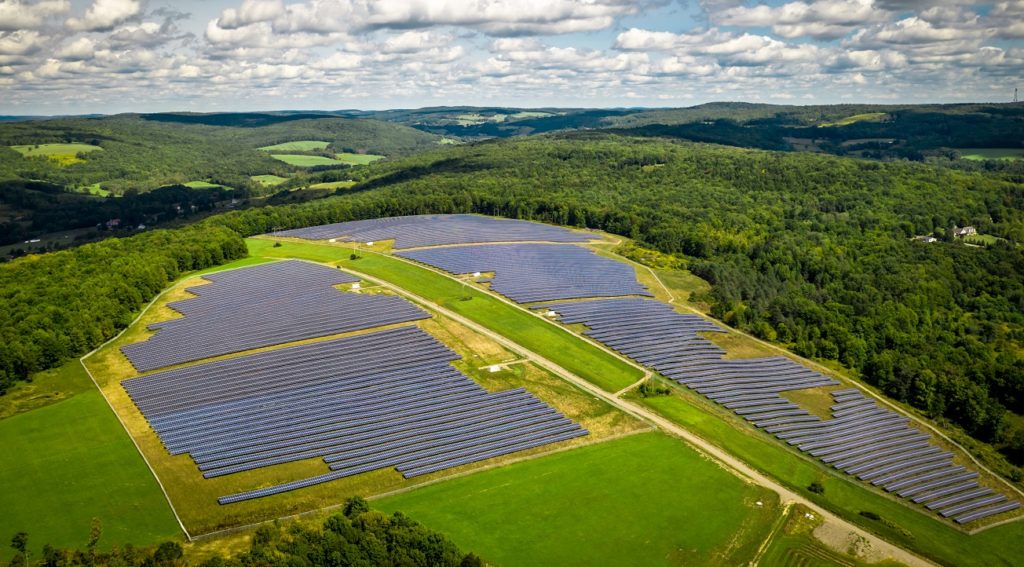 US engineering, procurement and construction (EPC) contractors have shed light on the current challenges they face when sourcing solar modules as the country's Department of Commerce (DOC) continues a circumvention investigation that could potentially lead to retroactive tariffs of up to 250%.
The current situation for module procurement in the US "is not existing", according to George Hershman, CEO of EPC provider SOLV Energy. "Unless you're willing to take all the tariff risk, which nobody is willing to take, it's virtually impossible to get reliable pricing or delivery schedules," he told PV Tech Premium.
The DOC's decision in March to investigate whether cells and modules assembled in Cambodia, Malaysia, Thailand and Vietnam are circumventing US anti-dumping and countervailing duty (AD/CVD) orders on cells and modules from China has already led to widespread module supply delays and cancellations.
If the DOC does find evidence of circumvention, tariffs on solar cell and module imports from the four Southeast Asian countries could be set at 50 – 250% and be applied retroactively, potentially coming into effect from any date from 4 November 2021 onwards.
According to Hershman, modules make up 40 – 50% of the total cost of a utility-scale solar project. "Our traditional project cost is about US$300 million. So if module value is US$150 million dollars, and you're talking about 2x tariffs, you can see that that project is financially not viable, but nobody is taking that kind of financial risk," he said.
The extent of module supply disruption was highlighted in a survey published last week by the Solar Energy Industries Association (SEIA), with 83% of respondents reporting cancelled or delayed supply. SEIA compiled data from 730 respondents, finding that the investigation will result in a drop of 24GW of planned solar capacity in the next two years.
EPC Blue Ridge Power said that simply by considering the petition, the DOC "has created a chilling effect in the industry that has led to delayed and potentially cancelled energy infrastructure".
A spokesperson from the company said that if tariffs are introduced, the greatest cost will be felt by the American construction workers and equipment operators. More than two-thirds (70%) of respondents to SEIA's survey reported that at least half of their solar and storage workforce is at risk due to the tariff investigation.
There are also warnings the probe could hamper the US's clean energy transition as the country aims to move to a carbon-neutral power system by 2035. EPC contractor CS Energy said in a statement that the decision to initiate the tariff petition "is already having an upsetting impact on solar deployment and directly contradicts the Biden administration's climate goals".
The investigation was initiated following a petition from California-based Auxin Solar, a module manufacturer with around 150MW of production capacity.
"A single company with 35 employees has essentially weaponised the tariff laws and derailed an industry with billions of dollars of capital, hundreds of thousands of employees and an entire agenda of the president," said Hershman. "It's hard to equate the president's agenda and the actions of Commerce".
With project delays racking up, Hershman said the US solar sector is urging legislators and the administration to weigh in with Commerce so that a quick decision on the investigation is made.
This week a bipartisan group of 22 US Senators wrote to President Biden, requesting that the administration swiftly review the case and make an expedited preliminary determination. "Initiation of the investigation is already negatively impacting the US solar industry, and the longer this situation persists, the more acute the damage will be," their letter reads.