D-Day for Nevada as governor to sign solar restoration bill today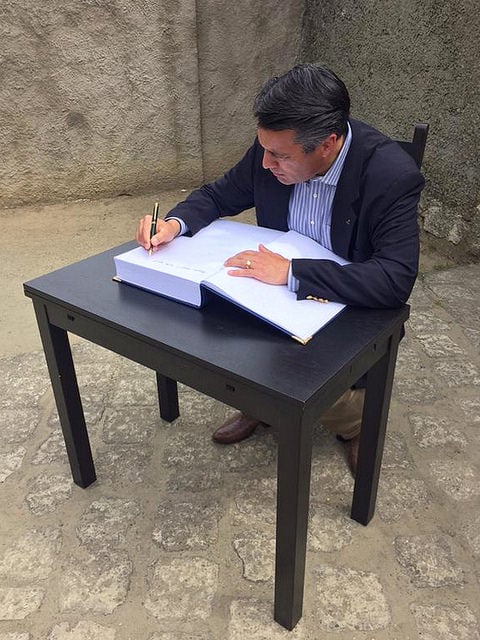 Nevada governor Brian Sandoval is set to sign the long-anticipated bill today that will reinstate the Silver State's residential solar industry and net metering scheme.
AB 405 will be signed today at 9:30am at the Tesla Energy Warehouse, along with several other bills.
The bill that will incentivise Nevada's rooftop solar industry again comes 18 months after the state's Public Utilities Commission (PUC) ruled to eliminate the popular compensation scheme, which caused many installers to quit the state and the industry to come to a halt.
The bill will reinstate retail net metering, for 25kW PV systems and smaller, starting at 95% of the full retail rate for excess energy produced, until the state's cumulative capacity of solar generators is nearly doubled. The reimbursement rate would be reduced to 90% for the next 160MW, dropping to 80% when rooftop solar energy totals 10% of the peak power grid production.
The news of the bill's passing meant that Tesla/SolarCity, Vivint Solar and Sunrun have announced their return to business in Nevada.
Amazon installs 2MW solar array at Baltimore fulfilment centre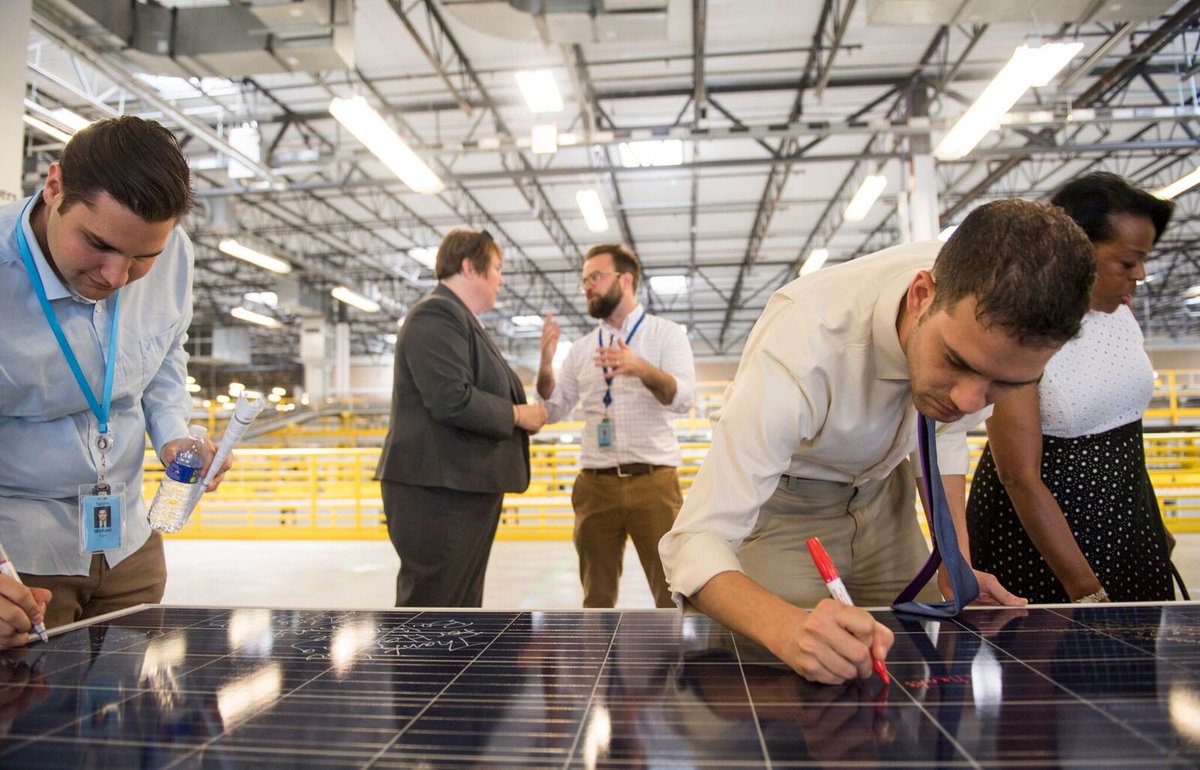 Amazon is continuing with its strategy to install rooftop solar on at least 50 of its national fulfilment and sortation centres by 2020.
The latest installation comes at the company's 1 million square foot fulfilment centre in Baltimore, comprised of 6,000 panels that will produce almost 2MW of power.
"We're expecting about a 30% savings in our overall energy bill, which is great, because we can pass that savings on to our customers," Shan Byrne, the Baltimore fulfilment centre's general manager told local press.
The campaign was launched in March, and Amazon aims to have 15 of its centres equipped with solar panels by the end of the year. Further, it also expects its installations to be generation up to 41MW, satisfying 80% of an individual centre's power needs by the year's close also.
Back in November 2016, Amazon became the largest corporate backer of solar east of the Mississippi River, thanks to its various large-scale PV projects that totalled more than 200MW at the end of 2016.
Rooftop #solar panels at our 1 million-square-foot fulfillment center in Baltimore now live. 50+ solar FCs will come online by 2020. pic.twitter.com/eUpoxZ0eTt

— Jeff Bezos (@JeffBezos) 14 June 2017
NY governor Cuomo's K-Solar initiative completes first project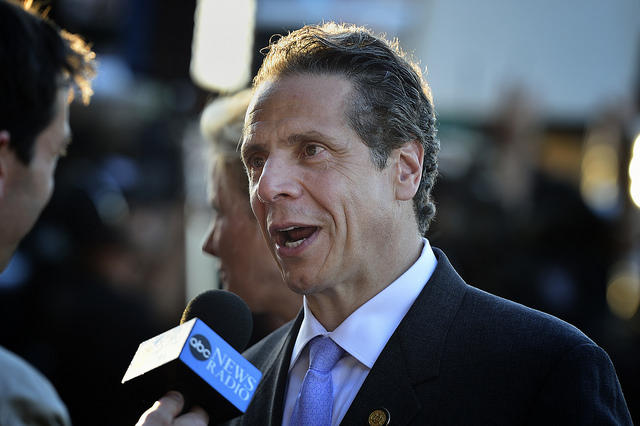 The K-Solar Programme – an initiative created by New York governor Andrew Cuomo for schools to produce solar power – has completed its first project.
Comprised of nearly 400 panels, Somers Middle School in Westchester County is the first recipient of a solar project under the initiative, which is a joint programme of NYPA, NYSERDA and the NYS Education Department.
The project was installed with the help of around 50 students and teachers.
"We talk to kids about being good citizens of the planet and helping to reduce our carbon footprint and this is a good way to take what we teach and put it into action," said Jeffrey Getman, Somers Middle School principal.
The district expects to save more than US$27,000 in energy costs and reduce carbon by more than 170,000lbs.
K-Solar was launched by governor Cuomo in 2014 to help schools sign up for the free solar installation program as part of his US$1 billion NY-Sun effort to grow sustainable industries across the state.
More than 380 school districts state-wide have registered for the programme.
Kentucky completes state's largest non-utility solar array
Kentucky has completed its largest non-utility solar array in the state.
The 5MW array at Fort Campbell spans over eight hectares over an abandoned landfill. It will produce enough electricity to power 463 homes, according to the Kentucky Energy and Environment Cabinet.
The project is part of the military post's efforts to comply with the American Renewable Energy Act, which requires federal installations to draw at least 25% of their power from renewable sources by 2025.
The project was funded in part by a US$3.1 million grant from the Energy and Environment Cabinet, with US$800,000 coming from a US Federal Emergency Management Programme grant.
Vivint Solar expands to Vermont
Vivint Solar has expanded its residential solar services to Vermont.
Vermont was the next choice for the Utah-headquartered Vivint, given that the state is noted for leading the country is clean energy jobs for capita and for its carbon reduction target. It has also committed to reaching 90% renewable energy by 2050.
"We applaud Vermont for providing a consistent regulatory environment to help spur renewable growth in this tremendous state," said David Bywater, CEO of Vivint Solar. "We look forward to becoming the residential solar provider of choice for Vermont residents and helping them start on the path to energy independence."
Vivint Solar is now active in 18 US states, most recently reopening shop in Nevada and expanding to Colorado.