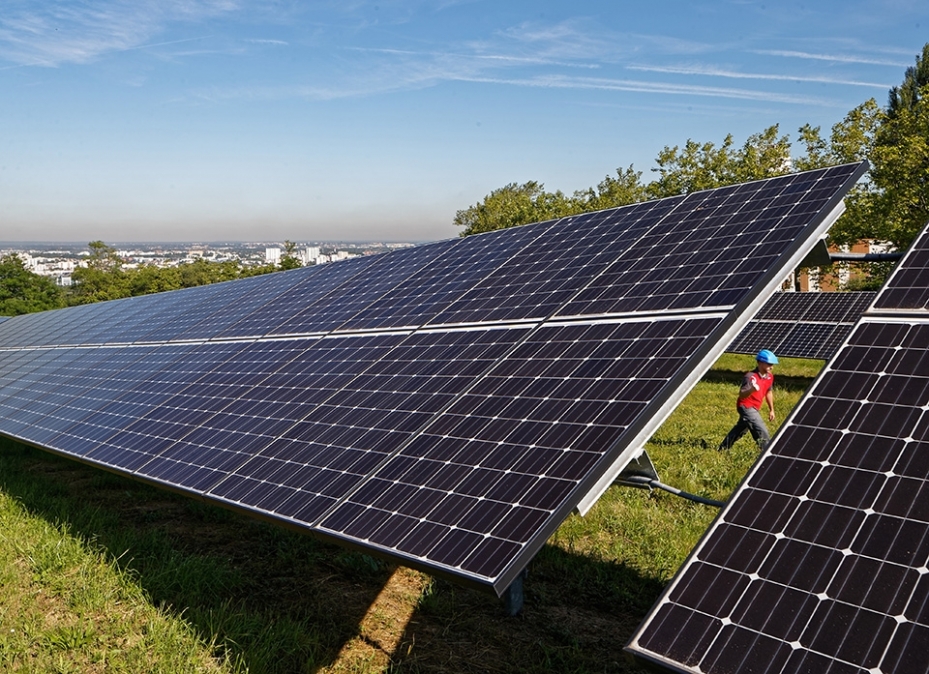 French waste giant Veolia has opened the first PV recycling facility in France through a partnership with PV Cycle, a not-for-profit take-back and waste management programme for solar in Europe.
The PV panel recycling plant, which is located in Rousset in the Bouches-du-Rhône of southern France, will process 1,400 tonnes of material per year from 2017 and up to 4,000 tonnes by 2021. The secondary raw materials recovered will be used in various other sectors including aluminium, glass and copper.
The processing will help solar plant owners comply with the European Waste Electrical and Electronic Equipment (WEEE) directive, which mandates the recycling of PV panels at end-of-life. The association currently takes on PV modules, inverters, batteries and other equipment subject to the directive.
Nicolas Defrenne, chief executive of PV Cycle France, said: "This first unit dedicated to recycling used photovoltaic panels is part of the high value-added strategy in our sector, recovering nearly 96% of materials while reducing the environmental impact of the collection process."
PV Cycle said that last year 55,000 tonnes of PV panels were installed in France totalling 6.8GW. France's Ministry of Ecology, Sustainable Development and Energy, also recently unveiled ambitious new large-scale tenders for utility-scale solar, self-consumption and solar innovations such as solar roads.
PV Cycle launched a service in Japan last year, while also claiming a record recycling rate of 96% for silicon-based PV modules.