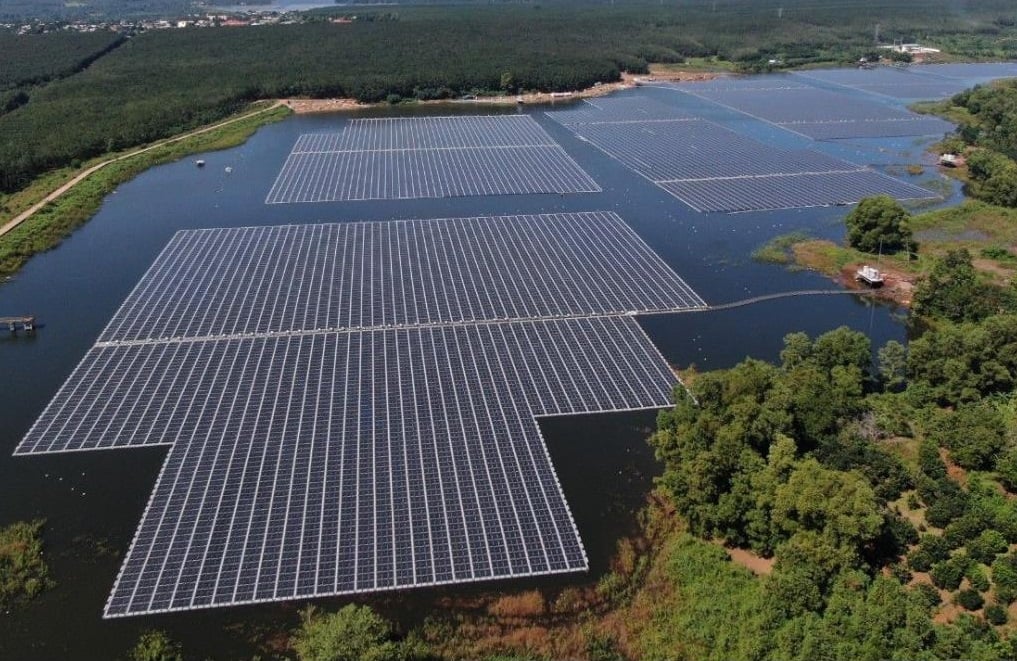 Two of the world's major coal-based economies were expected to receive billions of dollars of funding at COP27 from a G7 initiative to wean them off coal and deliver clean energy transitions, but while Indonesia has walked away with a US$20 billion deal, talks have stalled on the US$5 billion set aside for its Southeast Asian neighbour Vietnam, leaving the G7 nations that deliver the funding scratching their heads.
These contrasting outcomes are symbolic of the two governments' recent approaches to supporting or hampering solar development and could herald the fortunes of the two PV sectors going forward, according to an industry insider.
The Just Energy Transition Partnership (JETP) is a G7 Nations funding programme to decarbonise energy-intensive economies, with South Africa receiving US$8.5 billion of support in 2021 and Indonesia, the world's largest exporter of coal, joining this week after negotiations spanned much of 2022. The EU and the UK are leading negotiations with Vietnam to persuade it to come on board as well.
However, an announcement from EuroCham Vietnam, stated: "It seems unlikely now that COP27 will see an announcement of agreement to extend the JETP financial support for climate transition to Vietnam despite vocal support from John Kerry."
Gavin Smith, director of UK-based consultancy Clean Energy Advisors, who specialises in Vietnam, told PV Tech Premium "the traditional Vietnamese obstacles to donor support have come up again".
"It's the kind of mechanism that could help Vietnam to resolve the issues it is having with solar power in the last two years, with technical studies on how to build a transmission grid better, how to implement storage, how to deal with the issues of export of power from rooftop solar to the grid and how to set up a functioning solar market," he added.
Instead, Vietnam enjoyed a large-scale solar boom between 2018-2020 and then suddenly reversed many of its supporting measures for PV, in what Smith called an on-off process, adding: "Indonesia has taken two significant steps forward. While Vietnam has taken two backwards."
On top of the stark difference in JETP funding outcomes, Indonesian solar was boosted further this week when state utility PLN approved 210MW of solar capacity for Amazon, a first-of-its-kind power offtake agreement with PLN for utility-scale PV projects.
"So, these large corporates who want 100% clean energy can have those aspirations fulfilled in Indonesia with the cooperation of the state power company," said Smith. "Vietnam's equivalent program the direct power purchase agreement (DPPA) is still stalled and going nowhere."
International organisations are petitioning the Vietnamese government to accelerate the development of a negotiation process for a new solar PPA to define which projects can access it and remove the current uncertainty.
"I know of at least two major global investor organisations that have pulled away from Vietnam as a result of this uncertainty," added Smith. "They've just said, well, there are clearer and better opportunities and other countries in Southeast Asia. We don't need the hassle of sitting waiting and twiddling our thumbs and wondering what comes next. The lack of certainty kills investment and ambition, and Vietnam's neighbours are benefiting as a result."
Previously, the World Bank had specifically picked out Indonesia and Vietnam as among the crucial coal-based power nations of the globe. The bank claimed that if these economies continue with their coal-fired power development plans then the 1.5 degrees Celsius Paris agreement will be missed. Nonetheless, UN and G7 attempts to steer coal-dependent countries away from fossil fuels had already come to little avail with India, the world's second-largest consumer of coal behind China.
Referring to Indonesia and Vietnam, Smith said: "If they continue their coal-based expansion programmes, our Paris goals are shot to hell, so it couldn't be more important."
Amazon to invest in Indonesia
US giant Amazon has begun a process of greater investment in Indonesia. As part of this, under the new 210MW agreement, Amazon will purchase energy supplied by four new utility-scale solar projects located in Bali and Java connected to the Java-Madura-Bali grid to power its operations in Indonesia.
In a joint statement with PLN, the companies said: "Amazon's commitment to be the offtaker is a key enabler for these projects, allowing PLN to introduce similar opportunities for other interested organisations, unlocking more corporate renewable energy procurement options in the country."
Indonesia has a target of 23% renewables in its energy mix by 2025 and under the JETP programme this should hit 34% by 2030. At present, it has the lowest solar power generation of all the G20 countries with just 180MW installed, though. Before the JETP agreement, it was expected to grow exponentially to 4.6GW by 2030, according to to think tank Ember.
There are plans for major solar and storage projects In Indonesia to transport power back to Singapore via a subsea cable. Sunseap is looking to develop 7GW in total while Quantum Power Asia and ib vogt are planning to construct a 3.5GW PV plant and 12GWh energy storage facility.