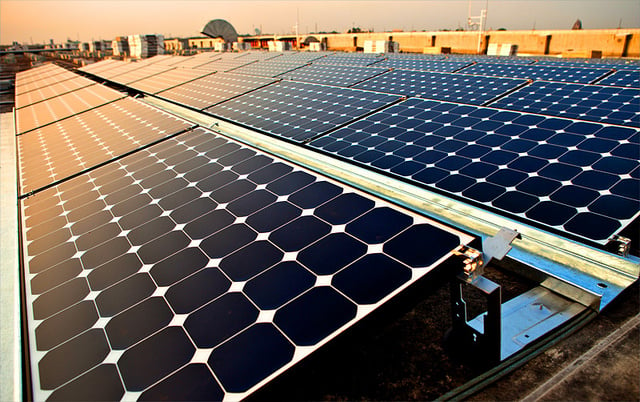 The Ministry of Industry and Trade of Vietnam (MOIT) has released a draft circular containing guidelines on how to develop solar PV in the country, but failed to address a range of issues that could impact large-scale project bankability, according to analysis from multinational law firm Baker McKenzie.
In mid-April, MOIT finally announced its feed-in tariff (FiT) scheme for utility-scale solar projects along with a net metering scheme for rooftop PV systems, but it has now also released a draft power purchase agreement (PPA) template for solar.
Baker McKenzie partners Fred Burke and Chi Lieu Dang noted that MOIT has proposed this Draft PPA as a 'non-negotiable' template for all grid-connected solar PPAs, despite leaving certain key issues "unresolved".
As previously announced, the FiT for utility-scale solar PV of VND2.086/kWh (US$0.0935) would be subject to fluctuations in the VND/USD exchange rate.
The partners said: "Though the price is converted in USD based on a current exchange rate, the Draft PPA does not include any indexation of the FiT by way of escalation in accordance with the Consumer Price Index (CPI) or the exchange rate, or any other provision to address inflation risks."
They noted that under the draft PPA, the monopoly utility Vietnam Electricity Corporation (EVN), which will be the sole off-taker of solar generation, will have the right to curtail solar power in a range of circumstances beyond the reasonable control of the seller, without any compensation or payments to the project developer. Moreover, if the developer has the whole plant or a section of the plant ready for injecting power to the grid, EVN still has no obligation to make payments if th utility has not built the grid connections on time.
The Baker McKenzie partners also cited limited protection of the project developer's outstanding debts if the PPA was terminated as a result of EVN defaulting.
Meanwhile, in terms of dispute resolution, the partners noted that the draft PPA fails to provide for offshore (international) arbitration, which they claimed is an essential part any of large-scale PPA. Instead the draft only lists a range of domestic actions on disputes, with the possibility of bringing them to Vietnamese courts for litigation.
They also listed the absence of various support policies that most investors would expect to be included, such as: no government guarantee or support to enhance the creditworthiness of EVN; no provision addressing the risk of changes in law or tax after the PPA signing; nor provision for payment protection in the case of unexpected events such as war or natural disasters.
The Draft PPA even puts liabilities on the developer for grid connection costs and associated risks, without accounting for the balance of cheaper land costs, versus higher costs of transmission in more remote areas.
The partners concluded: "Obviously a more pragmatic and flexible approach will be needed for the Draft PPA to accomplish its objective of mobilizing investment into clean solar power."
The MOIT release also contains guidelines listing various requirements for solar projects.
EVN plans 350MW of PV plants
In related news, EVN announced on its website that its subsidiary Power Generation Corp 3 (Genco 3) is looking to develop two solar plants in the Phuoc Minh Thuan Nam district, Ninh Thuan province, with a combined capacity of 350MW over 554 hectares of land.
The projects would require 9.57 trillion (US$421 million) investment and would be implemented from Q2 2018 to Q1 2021. It has been known for some time the power giant has been considering various PV project developments, but it has rarely provided significant detail.