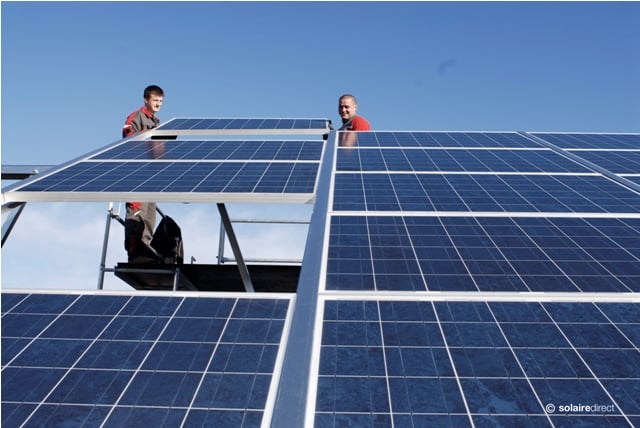 French firm Engie, formerly GDF Suez, the largest independent power producer in the world, will announce a strategy for its transition away from fossil fuels in the coming weeks.
The company, which has 115GW of electricity generation assets, has already increased its presence in the renewables sector, not least with the acquisition of French PV developer, SolaireDirect. It has also begun the process of backing away from conventional fuels.
Speaking to PV Tech on the sidelines of the Solar Investment and Finance Conference in London on Wednesday, SolaireDirect CEO Thierry Lepercq said the plans for the shift would be revealed by the end of the month.
"Moving a 150-year-old group to something totally different is going to take some time but there will be more announcements in late February with a number of details about the group's strategy, which will be renewable and solar driven. Even though, to be very frank, solar makes up just 1GW [of Engie's capacity] but the ambition is extremely big," he said.
A number of European utilities including RWE and E.On have begun a focus away from fossil fuel generation assets. The move by Engie has already been signposted by a series of strategy shifts made by the company.
"The announcements have already been made. One is that the group wants to be a leader in the energy transition. That's an abstract thing but energy transition clearly means fossil fuels to renewables. The second announcement was that the group ceased investment in coal. That sends a strong message. It has also moved out of merchant gas in the US, which is a significant capacity.
"Then there is the question of which renewable energy, you look at what is competitive, it's about serving consumers with competitive energy, and right now solar is unbeatable," said Lepercq.
The shift is also giving the group a new route into new markets.
It recently won a 140MW solar project in India and announced it was disposing of its coal assets in the country.
"The group's strategy in India, a key market that the group is not well present in, will be solar-based and that will go for other Asian and Latin American markets as well," added Lepercq.