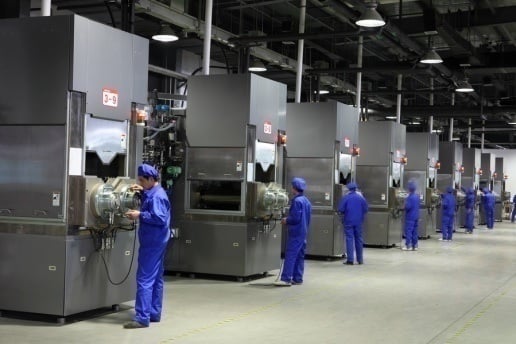 Leading integrated high-efficiency monocrystalline module manufacturer and 'Silicon Module Super League' (SMSL) member LONGi Green Energy Technology has entered into another major polysilicon supply deal, adding TBEA subsidiary, Xinte Energy Co to its supplier base in a new three-year purchasing agreement.
LONGi said that it has secured a total of 91,080MT of polysilicon from Xinte Energy starting in January 2019 through to December 2021.
The company expects to take approximately 25,080MT of high-purity polysilicon from Xinte Energy and its subsidiary, Xinjiang Xinte Crystal Silicon High-Tech Co., Ltd in 2019, rising to 30,000MT in 2020 and 36,000MT in the final year of the supply agreement.
The total number of purchases in the year is 25,080 tons, and the total purchase amount in 2020 is 30,000 tons.
LONGi had expanded annual p-type monocrystalline wafer production to 15GW at the end of 2017, up 2GW from previous plans, due to an accelerated production ramp to meet demand, while plans have remained unchanged to reach a nameplate capacity of 28GW by the end of 2018 and 36GW by the end of 2019, reaching its stated goal of 45GW by the end of 2020.