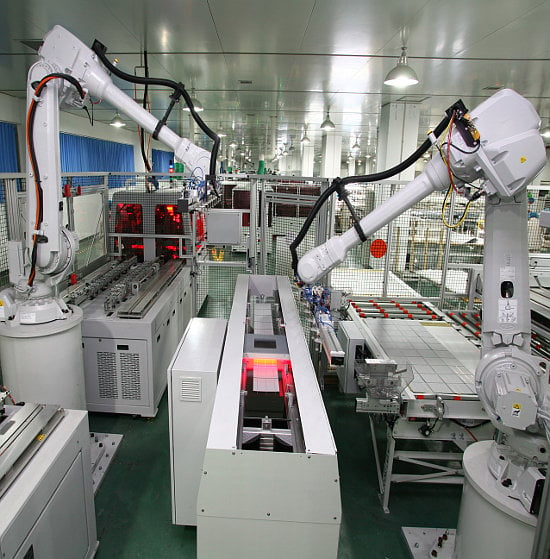 Struggling China-based PV manufacturer Yingli Green Energy has reported a full-year 2015 net loss of US$864.6 million on revenue of US$1,538.5 million. The company had recently guided a net loss in the range of US$894.1 million to US$909.7 million.
Total module shipments were higher than expected for the fourth quarter of 2015. Total PV module shipments were 504.5MW in the fourth quarter of 2015, compared to 460.4MW in the third quarter of 2015 and 939.2MW in the fourth quarter of 2014.
Total PV module shipments in 2015 were 2,447MW, slightly exceeding its previous guidance of 2.35GW to 2.40GW.
Total net revenue was US$325.7 million in the fourth quarter of 2015 and full-year revenue was US$1,538.5 million, compared to guidance of US$1.54 billion to US$1.57 billion.
Liansheng Miao, Chairman and Chief Executive Officer of Yingli Green Energy said: "In 2015, despite the financial challenges, we achieved satisfactory performance in overseas markets. We achieved significant growth in Japanese market with annual shipment to Japan increased by over 18% year-over-year and the quarterly shipment to Japan accounted for approximately 30% of our total shipment in the fourth quarter of 2015. We have seen strong momentum in North Americas as we continued deliveries to repeat customers across the United States and began deliveries to a large utility scale project in Texas. The downstream project portfolio of Yingli Europe has more than doubled since our last earnings call with over 70% of Yingli Europe's project portfolio located in emerging African markets. We also had a sound presence in various emerging markets with total sales to such markets representing 18.3% of total revenues in 2015, increased from 14.8% in 2014 and we delivered 120 MW solar panels to the largest hybrid solar photovoltaic and concentrated solar power plant in Latin America and 125 MW solar panels to a solar power plant in Algeria."
"In 2016, with a series of supportive policies for the solar industry issued by the Chinese government, we will strive to continue to strengthen cooperation with our large clients such as state-owned enterprises controlled by central and local governments in China as well as influential private enterprises, funds, EPCs with strong financial background in order to increase our sales in the domestic market and accelerate our working capital turnover. By the end of April, we had secured PV module orders of over 700 MW from China in 2016, among those, more than half are covered by full amount cash prepayment agreements."
"Looking ahead, we expect 2016 to be an important year of transformation for us. We will continue to actively explore methods to improve our operating fundamentals through reducing manufacturing costs and related expenses and pursuing various alternative financing options including restructuring our debts as feasible in order to achieve a successful transformation," concluded Miao.
Manufacturing update
Capacity utilisation reached 80% in the fourth quarter, compared to 50% in the third quarter of 2015.
Financial update
The company reiterated the financial challenges previously reported and that negotiations continued on restructuring its large debt and repaying partially defaulted upon bonds.
The company also reiterated that its subsidiaries were negotiating with potential strategic investors for potential strategic investments in the company.
Hainan Yingli received RMB 265.0 million as partial consideration for the Hainan Land Disposal in 2015 and expects to receive the remaining portion of the consideration in the amount of RMB 470.0 million in 2016.
Guidance
Yingli Green said that it expected first quarter 2016 PV module shipments to be in the range of 480MW to 510MW. Gross margin is expected to be in the range of 17 % to 19%.
In 2016, Yingli Green guided full-year PV module shipments to be in the range of 2.6GW to 3GW. The company said it had secured around 800MW of module orders in China for 2016, with around 50% on a pre-payment basis.