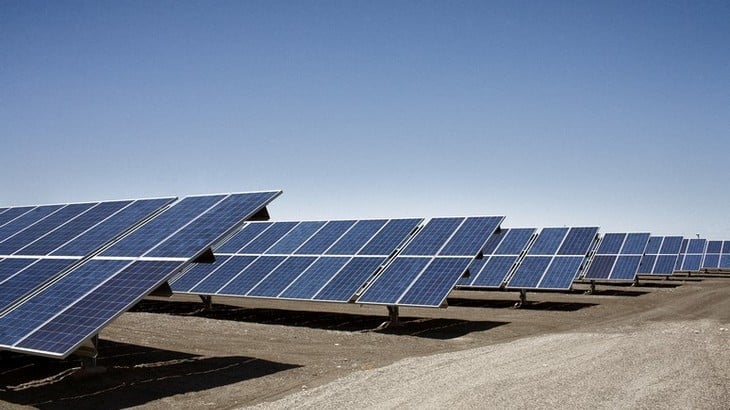 Enel Green Power (EGP), a subsidiary of Italian power giant Enel, has started operations of the 34MW Ngonye solar PV plant in Zambia.
The completion comes days after French developer Neoen and US thin-film specialist First Solar announced the completion of the first of the World Bank-backed Scaling Solar projects, another large project of 54MW in capacity in Zambia.
The US$40 million Ngonye project, located in Lusaka South Multi-Facility Economic Zone in the country's south, is Enel's first PV project in Zambia and another under the Scaling Solar programme, which is driving large-scale PV adoption in African states such as Senegal and Madagascar, among others. Enel's project will sell its energy to the country's state-owned utility ZESCO through a 25-year power purchase agreement.
Zambia's Scaling Solar programme has been carried out by Zambia's Industrial Development Corporation (IDC), which awarded the project to EGP in June 2016. The plant is owned by a special purpose vehicle 80% held by EGP and 20% by IDC.
In June 2018, Enel signed a financing agreement with IDC of around US$34 million for the construction of the PV plant, involving senior loans of up to US$10 million from the International Financing Corporation (IFC), up to US$12 million from the IFC-Canada Climate Change Program and up to US$11.75 million from the European Investment Bank (EIB).
"With the connection to the grid of Ngonye in Zambia, we are reconfirming our commitment to helping the country leverage on its vast wealth of renewable resources, which poses a great opportunity for growth," said Antonio Cammisecra, head of EGP. "Through this project, we are boosting the government's ambitious push to improve access to electricity throughout the country, while diversifying its generation mix to hedge against severe drought and climate change effects. This successful project also confirms that effectively-designed development programmes, like Scaling Solar, are key to attracting private renewable investments in Africa."
Zambia is aiming to set up 600MW of solar in the next 2-3 years to diversify its energy mix.
Enel Green Power was awarded 100MW of solar capacity in Ethiopia and has 180MW of wind capacity in execution in Morocco, with large PV project completions in South Africa.