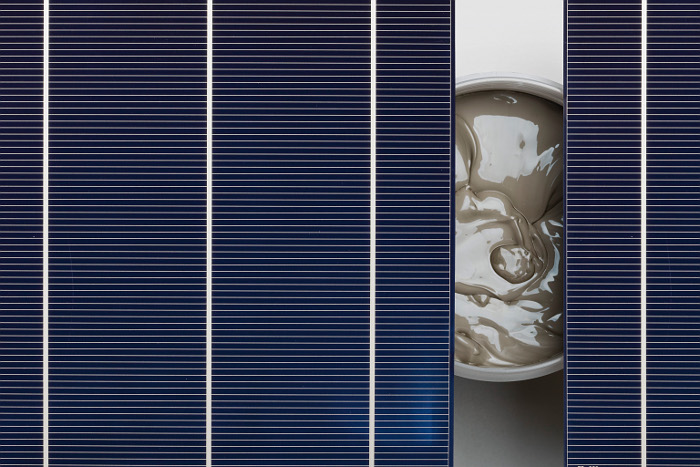 Heraeus Photovoltaics will be featuring its new range of metallization pastes for PERC-solar cells as well as for low-temperature heterojunction and organic solar cell applications at Intersolar Europe 2016.
New PERC-based pastes include the SOL9631, which is a low-temperature front-side paste and the SOL326, a low-activity back-side silver tabbing paste. Both products feature a unique glass chemistry, exclusively developed and produced by the company.
According to Heraeus, SOL9631 paste can be fired at low temperatures, making it specifically suitable for PERC solar cells. The densified microstructure of the fired finger, including the Ag-Silicon interface, enhances adhesion, grid resistivity and solderability and reduces light-introduced-degradation (LID) loss to be similar as a normal P-type module.
The SOL326 series provide less fire-through/penetration into the passivation and better protects the emitter during the metallization process, according to the company and provides greater performance in key areas including cell efficiencies over 20%, higher aged adhesion, improved Voc and increased module reliability.
As part of its SOL500 series, the SOL560 is designed for the curing temperature range of less than 200 °C for heterojunction (HJ) solar cells, while the SOL530 accommodates the 125-135°C range required in the production of organic solar cells.
Both pastes are claimed to have excellent adhesion on ITO or other TCO materials and provide PV cell manufacturers with improved printability, line conductivity and minimal pinholes for volume production requirements.