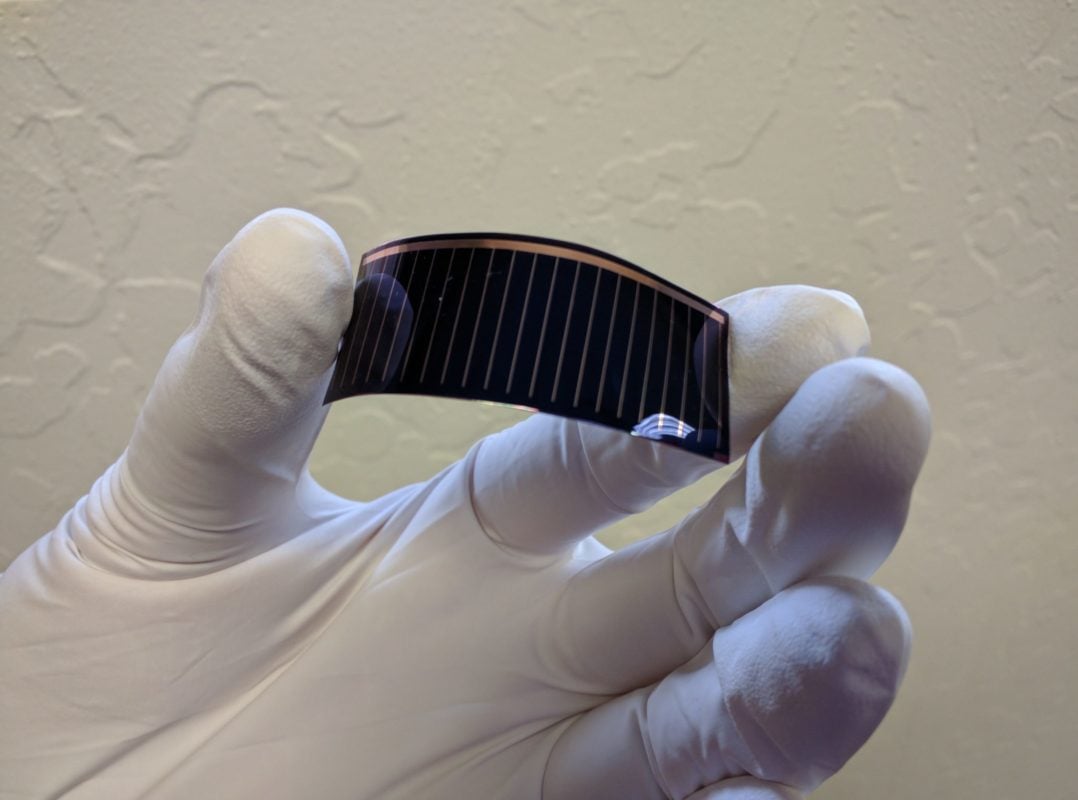 US-based specialist gallium arsenide (GaAs) PV manufacturer Alta Devices, a subsidiary of Hanergy Group, has achieved another new solar cell conversion efficiency record of 29.1%, which was certified by Germany's Fraunhofer ISE CalLab.
Alta Devices' previous record was 28.9% back in July, which was certified by NREL (National Renewable Energy Laboratory).
NASA testing
NASA is also testing Alta Devices solar technology at the International Space Station in order to evaluate Alta's technology for future NASA low-Earth orbit missions, including powering CubeSats.
Alta Devices CEO, Jian Ding, said: "NASA's interest in Alta's record-setting performance demonstrates that our technology withstands some of the most challenging environments endured by autonomous systems in space, high altitude, and on land. Our continued commitment to innovation enables Alta to remain an industry leader in producing state-of-the-art lightweight, flexible, and highly efficient solar cells."
NASA Marshall Space Flight Center (MSFC) selected Alta to participate in the Materials International Space Station Experiment (MISSE-X) flight investigation launched in November on board the NG CRS-10 mission. This was to evaluate new solar cell and package technologies in support of future NASA missions requiring solar cells with high efficiency, high packing density, and very low mass.
The experiment was transported to the International Space Station by the NG-10 Antares rocket on 17 November this year. After one year of exposure, the solar cells will be returned to NASA and Alta Devices for evaluation.
NASA scientists stated: "The High Efficiency, Low-Mass Solar Cell Systems experiment exposes candidate solar cells to the space environment. In addition, thin polymeric films, developed as cover slide materials for these solar cells, are exposed as separate samples, to measure atomic oxygen erosion yield and transmission changes due to ultraviolet radiation. The test results will be especially important for the design of small but highly capable spacecraft needed to explore our solar system."
Alta Devices has been a perennial world record holder for GaAs solar cell efficiency. The company uses a metalorganic chemical vapour deposition (MOCVD) process as well as an epitaxial lift-off (ELO) technique, which creates a thin, flexible, and lightweight solar cell for niche applications, such as small satellites, unmanned aerial vehicles (UAVs), and autonomous vehicles.