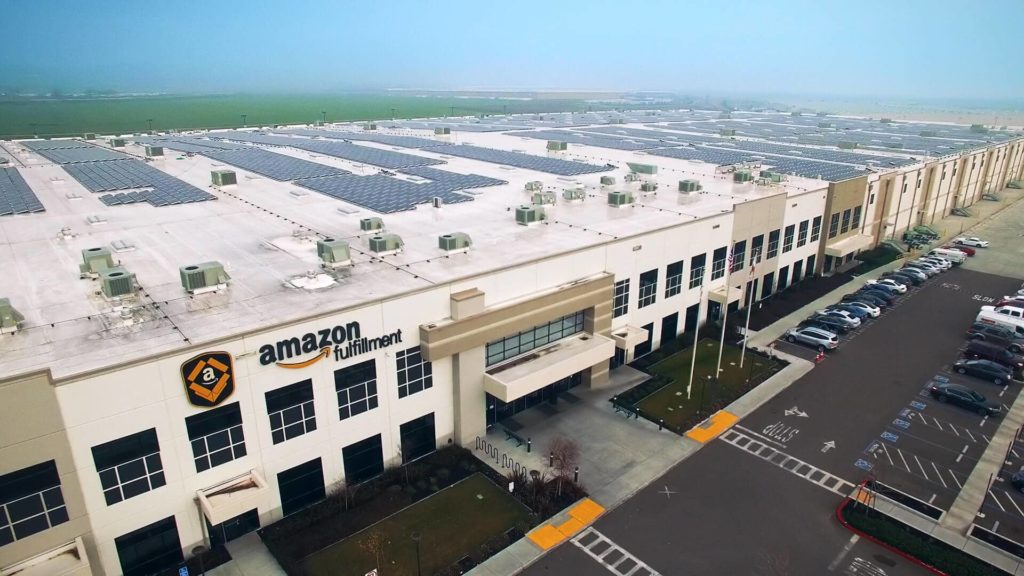 Tech giant Amazon has added 8.3GW of renewable energy capacity in 2022 globally, across 133 new projects in 11 countries.
This brings the company's total portfolio to more than 20GW across 401 projects in 22 countries, which powers the company's operations throughout the entire value chain, including its data centres and physical stores around the world.
The 8.3GW capacity contracted sets a new record for most renewable energy purchased in one year by a single company, according to Amazon.
In the US, tech industries led corporate power purchase agreements (PPAs) last year and overall total capacity contracted had Amazon at the top of the list, with 10.2GW of total solar PPA contracted.
Adam Selipsky, CEO of Amazon Web Services, said: "As we continue to launch new renewable energy projects around the world, we're pleased to be on track to power our operations with 100% renewable energy, five years ahead of our original target [in 2030]."
Among the latest projects announced are eleven projects in Europe – in Finland, Germany, Italy, Spain and the UK – with 372MW of capacity, four projects in the US in the states of Arizona, California and Texas with 918MW of capacity. A solar project in California will be co-located with energy storage.
In Asia, the company continues to increase its footprint in India with a third solar-wind hybrid project with a 200MW capacity, while the previous two had a total capacity of 300MW.
Moreover, the company invested in its first utility-scale project in Indonesia and added three on-site solar projects in Japan adding 38MW of capacity.