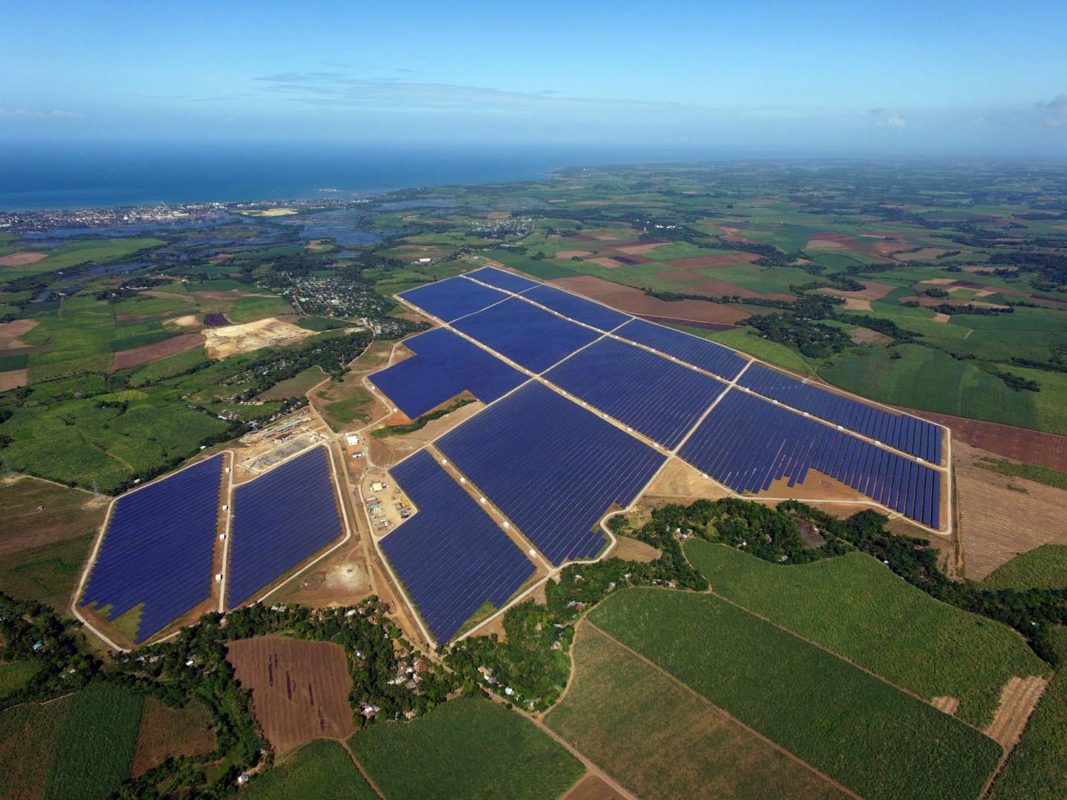 Filipino energy secretary Alfonso Cusi has euphemistically admitted that the suspension of four commissioners of the Energy Regulatory Commission (ERC) may cause delays in power projects, while the already inert solar sector has seen conditions go from bad to worse.
Solar industry members told PV Tech that the suspensions have in fact brought the entire power industry to a standstill, not only delaying renewable energy projects, but also impacting a long list of pending policy mechanisms that support alternative energy sources.
Last December, four out of five commissioners of the ERC were given one-year suspensions without pay for favouring utilities like Manila Electric Company (Meralco) in the competitive selection process (CSP) for power supply agreements relating to roughly 5GW of mostly coal-based power purchase agreements (PPAs).
"This is only a worsening of an already paralyzed regulatory system"
Last October, PV Tech learned that utility-scale solar projects and hundreds of other power projects were already being held up by pending approvals at the ERC, a problem compounded at the time by the dismissal of then ERC chairman Jose Vicente Salazar for grave misconduct related to allegations of corruption. Salazar has since been found guilty of the same offences of the four other commissioners.
Regarding suspension of the four commissioners, Cusi said the law requires the DOE to abide by the year-long suspension order, but he wished to assure all stakeholders that the suspension would "not cause any debilitating effect" to the power supply and services in the Philippines.
But Cusi also noted: "The suspension may cause further delays in power projects which require approval from a collegial commission. However, we will see to it that this will not have any significant impact in the short and medium term."
Industry dismayed
Leandro Leviste, CEO of developer and manufacturer Solar Philippines, said the ERC is unable to approve any PPAs and even generation licenses until new commissioners are appointed.
He said the cessation of the entire power industry, particularly the several Gigawatts of coal projects awaiting ERC approval, was causing "collateral damage" even to the PPAs that did follow due process in their CSPs, including a handful of solar projects.
Moreover, this damage was extending to regulations that would supposedly sustain the PV market beyond the feed-in tariff (FiT) that ended in 2016, by leaving on hold the Renewable Portfolio Standard (RPS) and the Licensing Rules for Distributed Energy Resources (DER), without which it is technically illegal to install third-party owned rooftop systems in the Philippines, said Leviste.
Delays have even hit the increase of the 2018 Feed-in Tariff Allowance (a rate charged to consumers to fund the FiT), which the FiT administrator had submitted to be increased from roughly PHP 0.18/kWh to PHP 0.28/kWh and which was due to be approved before 2018. Leviste said this means the payments for all FiT projects, including solar, will be further delayed.
Pete Maniego, senior policy adviser of the Institute for Climate & Sustainable Cities and counsel of Dime & Eviota Law, also said that "not only PPAs, but all resolutions, orders and decisions requiring approval by the Commission en banc would be affected".
He added that this would delay not only power and transmission projects, but also the implementation of the Retail Competition and Open Access (RCOA), CSP, RPS, FiT payments, and other pending mechanisms.
Franck Constant, president of renewables and storage investment platform Constant Energy, said that the slow decision-making from the ERC has affected all new generators, which "essentially benefits the Incumbents".
Leviste said: "This is only a worsening of an already paralyzed regulatory system. Thus, developers cannot expect any favourable policies or even regulatory certainty on which to base their plans anytime soon, and some members of the Philippine utility-scale solar association have even charged the regulators for presiding over the 'demise of the Philippine solar industry' over the past year."
As discussed previously on PV Tech, the hiatus leaves the pursuit of unregulated markets and taking merchant risk as perhaps the last available options for developers. Solar Philippines, for example, was awaiting regulatory approval for two projects, but began construction anyway without a guaranteed off-take, banking on the probability that with the Philippines' power demand ever-increasing, there should always be a market for the cheapest power source. However, this local firm does also benefit from vertical integration with significant local manufacturing capabilities to bring its own costs down, unlike many other players attempting to progress projects.