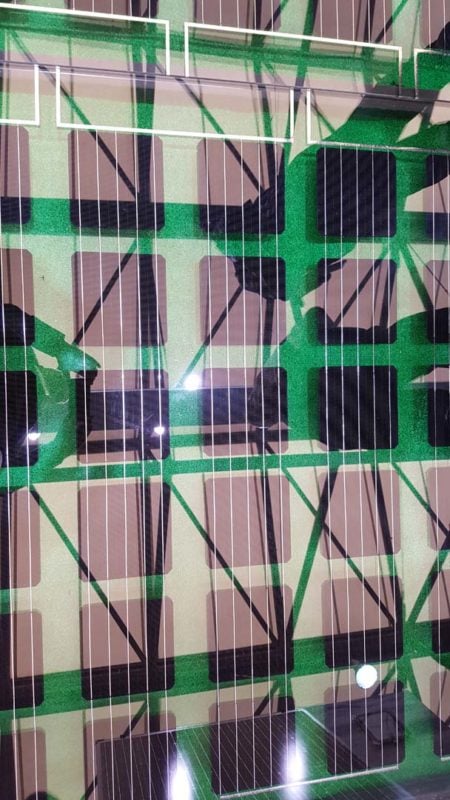 US-headquartered engineering and consultancy firm Black & Veatch and engineering services, and certification testing lab, Renewable Energy Test Center (RETC) in California, said they would establish the first of its kind bifacial solar module ranking service.
According to the companies the interest in bifacial technology has risen dramatically in a very short time as cell efficiencies have increased and costs have fallen. PV Tech has already highlighted a large increase in the number of PV module manufacturers touting new bifacial modules in 2017, such as SNEC in April.
Cherif Kedir, Executive Vice President of RETC remarked: "Bifacial modules are no longer a niche product. We are seeing increased interest from developers and project stakeholders in bifacial technologies and many module manufacturers are noticing. Advanced testing and results assessment customized for bifacial modules is critically needed to assess long-term bifacial module performance. The Black & Veatch-RETC bifacial module ranking will fill this gap."
Such is the potential for bifacial modules that can generate similar improvements in performance as deploying single-axis trackers, compared to fixed-mount mono-facial standard modules that establishing testing standards and protocols has been key to meet developers requirements in sourcing finance for projects.
This week in Konstanz, Germany was the 4th bifiPV workshop, headed by Dr. Radovan Kopecek and Joris Libal of ISC Konstanz took place, which is in the driving seat of supporting standards and identifying the market potential and technology developments of bifacial modules and Balance of Systems.
Dr Kopecek, one of the founders of ISC Konstanz is also a key speaker at PV ModuleTech on the latest developments in bifacial module technology being held in Kuala Lumpar, Malaysia on the 7 – 8th of November.
"The Black & Veatch-RETC bifacial module ranking is designed to improve the understanding of current and upcoming commercial bifacial modules," said Dr. Ralph Romero, Senior Managing Director and head of the Black & Veatch bankability practice. "The product evaluation procedures are based on leading PV science and the results will serve as a guide for developers, lenders and investors to generate quality-based finance and procurement strategies to ensure long-term project viability."
Black & Veatch and RETC said that the tested bifacial modules would receive scores that were then ranked anonymously against other un-named module manufacturers bifacial product offerings.
The companies highlighted that its ranking system was based on a comprehensive analysis of bifacial solar PV module performance in laboratory and field conditions, and was designed to be open to bifacial products on the market today as well as those under development.
Black & Veatch is also presenting at PV ModuleTech although the topic is on key factors driving module supplier bankability and presented by Ralph Romero, Senior Managing Director.
With bifacial modules entering the mainstream and major manufacturers such as those in the 'Silicon Module Super League' (SMSL) members such as JinkoSolar having launched bifacial modules the need for standards, as well as testing for bankability are key developments to the uptake in the technology.