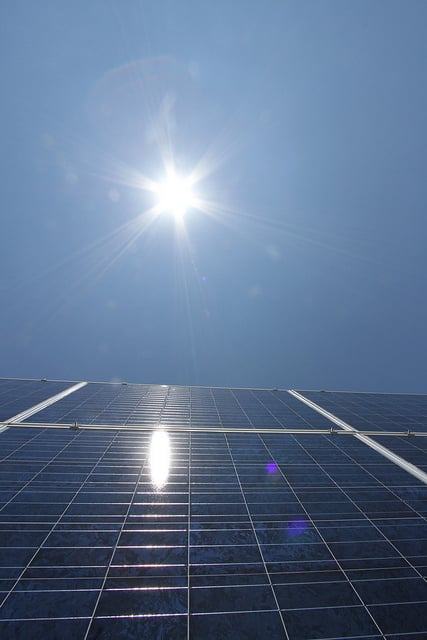 Silicon Module Super League member (SMSL) Canadian Solar has established a joint venture with Chinese firm ET Energy to perform EPC services and supply modules to 132MW of solar projects in South Africa for Africa-based IPP BioTherm Energy.
The projects, Aggeneys (46MW) and Konkoonsies II (86MW), are located in northwest South Africa and cover an area of 387 hectares. The two solar power plants are expected to be grid-connected by the end of 2019 and early 2020, respectively, with construction expected to start in September this year.
The projects will use more than 400,000 of Canadian Solar's CS6U-P 1500V high voltage modules, installed on single-axis solar tracking systems, with a total of 34 central inverters.
This will be the first time that Canadian Solar delivers modules to large-scale projects in Africa's high voltage market, said Dr. Shawn Qu, chairman and CEO of Canadian Solar.
The projects were awarded as part of Round IV of the Renewable Energy Independent Power Producer Procurement Programme (REIPPPP).
Dennis She, president and CEO of ET Energy, said: "In partnership with Canadian Solar, BioTherm Energy, and other market leaders in South Africa, we have met all the requirements of the REIPPPP. With our South African subsidiary founded in 2016, and years of experience in project operation and EPC management, ET Energy will offer professional EPC and O&M services to utility-scale PV plants in Sub-Saharan Africa, including South Africa."
In its latest Integrated Resource Plan for power sector spending, South Africa's government dropped plans for up to 9.6GW of additional nuclear power by 2030 in favour of more renewables. By 2030, solar will increase to 5,670MW, wind and natural gas are set to increase by 8.1GW of capacity, while 2.5GW will come from hydropower, and coal will add another 1GW.
Fund manager African Infrastructure Investment Managers (AIIM) recently acquired majority stakes in nine new solar and wind power plants in South Africa, totaling 800MW.