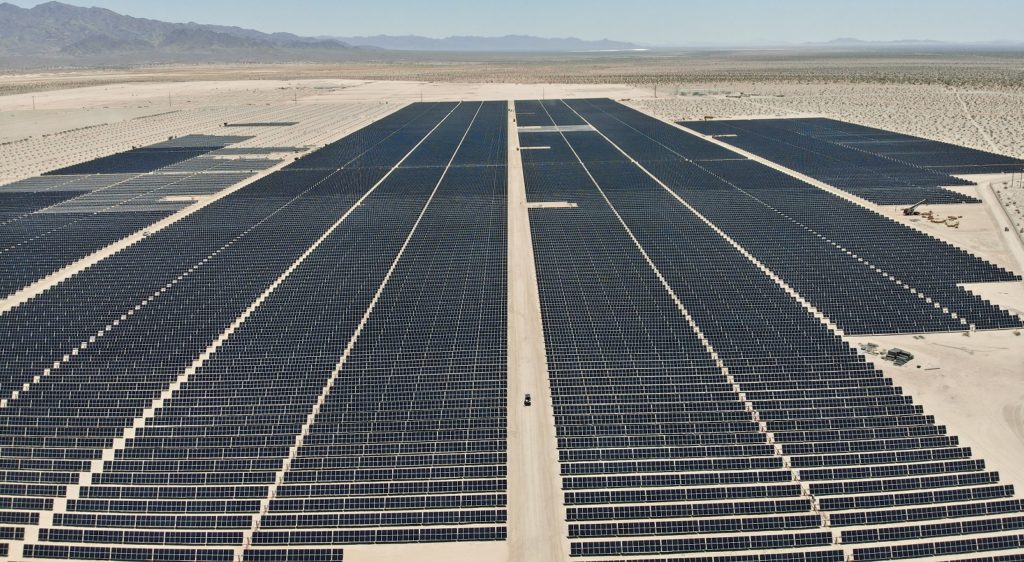 California's path to a carbon-free electricity system will require the state to sustain solar PV deployment at a record-breaking rate for the next 25 years.
That is according to a new joint report from three state agencies – The California Energy Commission (CEC), California Public Utilities Commission (CPUC) and the California Air Resources Board – that says as the world's fifth-largest economy, California has an outsized role in demonstrating to other US states and countries that a clean energy future is possible.
Thanks in part to policies and efforts to promote renewables, energy efficiency and the storage technologies needed to retire fossil fuel resources, the state's electricity mix is said to be already more than 60% carbon free.
However, for its system to bridge that remaining gap and become 100% zero carbon by 2045, the blueprint forecasts a total of 70GW of utility-scale solar additions as well as 49GW of new battery storage. This equates to an average annual solar develoment of 2.8GW, up from the 1GW average yearly deployment rate recorded over the last decade.
It is however worth noting that solar deployment in California has exceeded that mark in each of the last three years, a streak which is strongly expected to continue. Deployment figures jointly published by US trade body the Solar Energy Industries Alliance and analyst firm Wood Mackenzie illustrate that California deployed 3,236MW, 3,103MW and 3,904MW of solar in 2018, 2019 and 2020 respectively.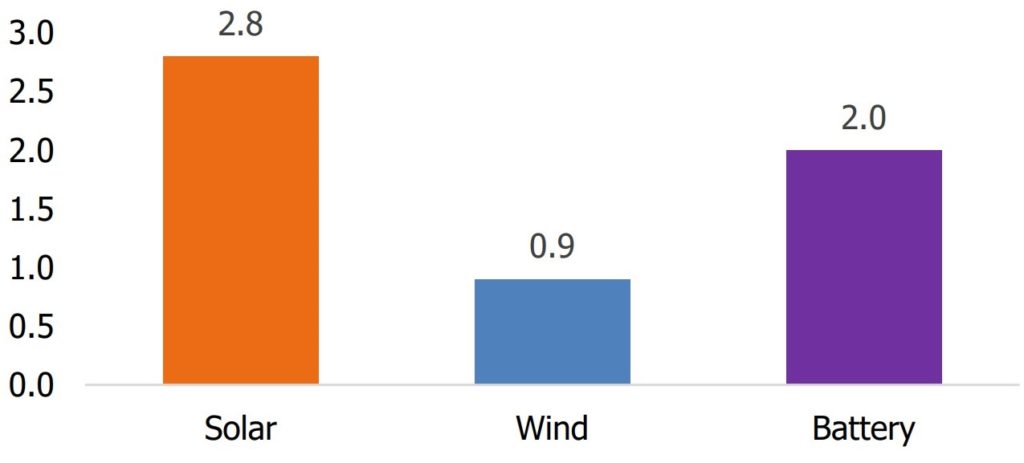 "The results of this preliminary analysis show that it is indeed possible to achieve a 100% clean electricity future. The threat posed by climate change requires us to think and act boldly today," said California Energy Commission chair David Hochschild.
To reach the 2045 target while electrifying other sectors to meet the state's economywide climate goals, California will need to roughly triple its current electricity grid capacity, meaning barriers to project development need to be addressed.
The report says the projected record-setting resource development rates have implications for workforce needs, land-use planning, technology supply chains, and regulatory and permitting processes that must be considered. It calls on public agencies to engage with stakeholders such as project developers, utilities, local governments and community organisations to better understand barriers and advance strategies to address them.
The roadmap also acknowledges that resource planners have not kept pace with the rapid rise of solar and wind power on the grid, resulting in insufficient supply to meet high demand during extreme weather events, such as last summer's heatwave that broke temperature records, led to the state's most devastating wildfire season and resulted in rolling blackouts in August. The report warns that California's existing resource planning processes "are not designed to fully address an extreme heatwave like the one experienced in mid-August".
With climate change-induced heatwaves such as these resulting in electricity demand exceeding supply, consumers are increasingly turning to rooftop solar to provide their energy needs during blackouts. The SEIA/WoodMac study published this week found there was a surge in customer interest in distributed PV in California following power shutoffs due to the October 2019 wildfires as well as in Texas after last month's winter storms.
That study revealed California, with around 31.3GW, has more installed solar than the combined capacities of the next five largest US solar markets combined. Despite record-breaking residential solar deployment figures in the fourth quarter of 2020 as well as rules requiring solar panels to be installed on most new homes, the segment's growth may be thwarted by the state's updated net metering policy – known as NEM 3.0 – that is expected to start affecting the market in late 2022 or 2023. The changes have already prompted a backlash from campaigners, with some warning that the new policy could make rooftop PV in California "five times more expensive than it is today".
'Significant role' for energy storage
The joint agency report forecasts energy storage technologies – including batteries, pumped hydro, hydrogen and other emerging technologies – to play a "significant role" in helping to balance the grid as California moves towards a clean electricity system.
The state will have to install on average 2GW of battery storage each year to reach its targets, with the technology helping to bridge the gap between variable renewable generation and grid energy demands as well as providing ancillary services and capacity to support system stability and reliability.
Long-duration storage is said to represent a "key area of innovation", with technologies such as advanced batteries as well as thermal, liquid air and compressed air storage able to further help the system become carbon free.
While there is currently 4.5GW of pumped hydro storage in California, new longer-duration energy storage systems (for example, 100 or more hours of energy storage) are in the development phase and "may be deployed within the next decade with the right market signals", according to the roadmap. It says further research and innovation will be important to address issues such as increasing battery systems' cycling rates.
While reaching 100% clean electricity will not achieve carbon neutrality across California, the roadmap says a renewables-based grid can serve as a backbone to support the decarbonisation of transportation, buildings and some industries.