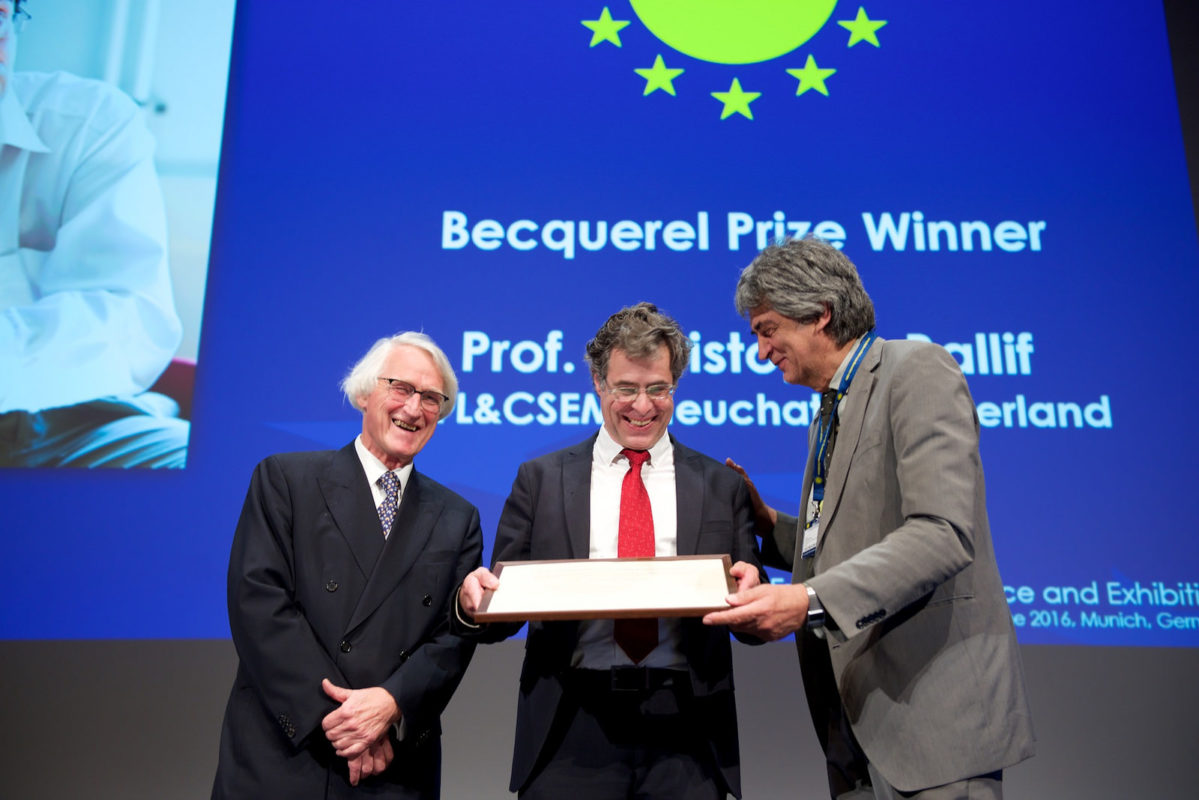 Neuchâtel's Christophe Ballif is the 2016 winner of the Becquerel Prize. Ballif heads both EPFL's Photovoltaics-Laboratory in Neuchâtel, which focuses on fundamental research, and CSEM's PV centre, which is devoted to transferring solar technology to industry.
The prestigious award was created by the European Commission in 1989 to mark the 150th anniversary of the discovery of the photovoltaic effect by French physicist Alexandre Edmond, to recognise individuals' outstanding contributions to the development of solar power.
Ballif, who has devoted 20 years to the industry, was awarded for his achievements in solar technology research and industrialisation, not least for his research on high-efficiency crystalline heterojunction solar cells and multijunction cells. According to the prize committee, Ballif receives the award based on his "outstanding" work on silicon thin-film and silicon wafer solar cells and the transfer of PV technologies to industry, with his research on tandem solar cells with a focus on silicon/perovskite and silicon/III-V compounds being highly recognised.
Ballif's work ranges from materials' science to manufacturing and production processes and the development of reliable solar modules. He has authored more than 400 scientific and technical papers and is credited with numerous patents, and is one of the most highly cited researchers in the field of solar cells.