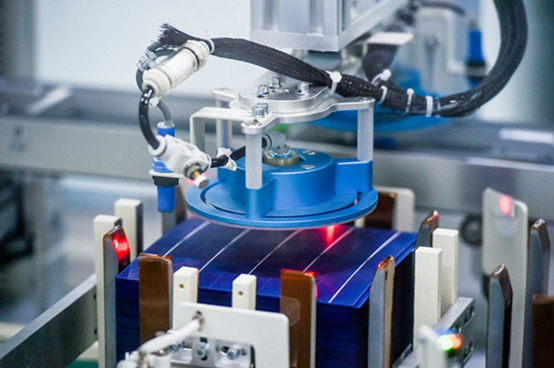 Updated: ROTH Capital Partners has told investors that the recent outbreak of the Coronavirus in China is likely to impact the solar industry supply chain, due to extended work stoppage in eight provinces, many being key solar manufacturing hubs, through February 9th.
ROTH said in an investor note that checks made, indicated many PV manufacturers continued some level of production during the Chinese New Year holiday period.
"We've been told that the "not to return to work" order, i.e. work stoppage, may not be applicable to companies that never dismissed employees. We are still trying to confirm this. Our guess is that while most of the facilties have been up and running, they likely have not been running at 100% staffing," ROTH said in the investor note.
ROTH noted that within the eight provinces that extended work stoppages, notably include Jiangsu province, was home to a number of 'Solar Module Super League' (SMSL) members major manufacturing hubs, including Canadian Solar, LONGi Group, Trina Solar, Q-CELLS and JA Solar.
Zhejiang province is home to some of JinkoSolar's manufacturing operations, the largest SMSL, while JA Solar also has manufacturing operations in the province.
ROTH also highlighted that PV inverter companies such as SolarEdge and Enphase Energy had contract manufacturers in affected provinces of Guangdong and Anhui, respectively.
With 'limited' continued production through Chinese New Year and lack of visibility into issues related to returning workforces, ROTH capital also noted that shortages of solar wafers were emerging and possibly glass for PV modules.
This would likely lead to near-term solar supply chain component pricing increasing, according to ROTH.
Update (1)
In the electronic display panel manufacturing sector in China, IHS Markit technology research, now a part of Informa Tech has highlighted the escalating coronavirus crisis impact on the sector that is in Wuhan, the epicentre of the coronavirus.
The market research firm said in a press statement that the five factories in the city LCDs and OLED panels would experience near-term slowdowns in production. They also believe that total capacity utilization for all LCD fabs in the country could fall by at least 10% with the possibility of more than a 20% decline during the month of February.
"Display facilities in Wuhan currently are dealing with the very real impacts of the coronavirus outbreak," said David Hsieh, senior director, displays, at IHS Markit technology research. "These factories are facing shortages of both labor and key components as a result of mandates designed to limit the contagion's spread. In the face of these challenges, top display suppliers in China have informed our experts that a near-term production decline is unavoidable."
China is expected to own 55% of the global display manufacturing capacity in 2020.
Update (2)
According to reports, the CPIA (China Photovoltaic Industry Association) is expected to seek Chinese government support for the sector as the coronavirus continues to spread.
The CPIA deputy secretary, Liu Yiyang told Bloomberg that the solar sector needed support, including perhaps interest-free loans for upstream manufacturers, while potentially seeking delays to downstream PV power plant FiT changes, due to the difficulty project developers would face meeting 2019 subsidy quota deadlines fast approaching for the end of March, 2020.