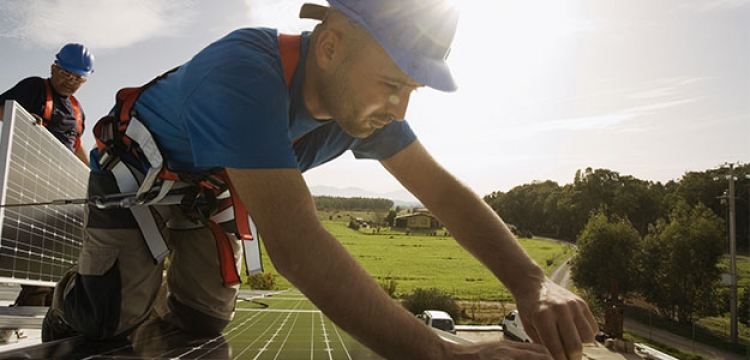 Recent proposals in both the US and Australia which could stymie the uptake and installation of residential solar installations should be of concern to not just domestic PV businesses, but the entire solar industry.
Last week the Australian Energy Market Commission (AEMC) unveiled plans to allow power networks in the country to introduce two-way pricing – essentially allowing them to charge to export power to distribution grids – to address 'traffic jams' at times when supply outstripped demand. AEMC chief Ben Barr said the plans held the potential to stave off the need for more costly grid infrastructure upgrades, with millions of Australians expected to adopt home solar and energy storage solutions over the next decade.
It's not the first time such a move has been considered in Australia. An attempt to introduce a so-called solar tax in 2017 was scrapped under considerable pressure from trade groups in the country. Nevertheless, the AEMC has returned once again to the idea after gigawatts of new home solar in the country has been installed, with gigawatts more very much on the horizon.
The AEMC's move was widely criticised in Australia. Campaign group Solar Citizens described it as "yet another handbrake" for Australia's clean energy transition, while trade body the Clean Energy Council said it raised more questions than answers. Feedback is being sought on the proposals and submissions are being accepted until 13 May 2021.
Similarly, in California, old ground is being dredged as regulators in the US state mull over a proposed successor to the NEM 2.0 net metering scheme which would see the addition of monthly charges not just for grid maintenance, but to cover customer services and support. NEM 3.0, as it has been billed, would create a more equitable system, local utilities say. Opponents to the changes take an altogether different view, arguing that NEM 3.0 not only poses risks to solar installation businesses in the state, but would actually disproportionately benefit wealthier Californians.
Regulators must take heed in proposing and administering such drastic changes to residential solar support mechanisms or risk disrupting the solar transition and, in extreme cases, inflicting lasting or indeed permanent damage.
A better FiT
Spain's 'Sun Tax' is one such cautionary tale. Introduced in 2015 by the country's government led by then-Prime Minister Mariano Rajoy, the policy added a tax for each kilowatt-hour produced by home solar installs, justified by the government at the time as a payment to help support energy retailers who would lose out as a result of more homeowners generating their own power.
The tax, retroactively applied to all domestic solar installs, was repealed in 2018, but significant damage was done to investor confidence. For years financiers thought twice about investing in Spanish solar projects, and Spain – alongside its southern European counterpart Italy, which also countenanced retroactive changes to solar policy – had become synonymous with regulatory risk. It would be years before investors returned to the Spanish solar sector.
In the UK, the country's feed-in tariff was highly successful in stimulating residential solar installs. In a few short years, the UK's residential solar stock went from thousands to more than one million, aided by payments to consumers for each unit of power both generated and exported to the grid.
But the country's relationship with the feed-in tariff proved somewhat turbulent. While cuts were never retrospective – although perhaps not for the want of trying by the UK government at times – swinging cuts to feed-in tariff rates created successive boom and bust cycles. In 2011 feed-in tariff rates were slashed by more than half from £0.43/kWh to £0.21/kWh, a move which prompted legal action by installers and the eventual settling out of court for damages after a six-year court case where the UK government was found to have acted unlawfully.
The damage to the sector was done, however. Installs more than halved following the cut and many installation businesses, unable to sustain themselves as demand collapsed, ceased trading. A further revision to the rates in 2012 looked to redress the balance between generation and export payments, while another review in December 2015 slashed the rates by a further 64%. The damage to the sector was considerable, and installations plummeted by up to 80% in the wake of the cuts. By the time the decision was made in 2018 to run down the scheme and replace it with a 'Smart Export Guarantee', paid for by energy retailers in the country, run rates for home solar installs in the country had shrunk to mere thousands. Upwards of one million homes in the UK now had solar, but in terms of residual installation rates, the sector was almost back to where it had started.
These are cautionary tales and while the entire solar value chain has matured beyond the need for explicit subsidy support in the last five years, if there's one thing the industry has learned from the 2010s it is that regulatory stability is just as – if not more – important than financial incentives. Shifting of the goalposts, retroactively or otherwise, only risks deterring investors and placing obstacles in the way of residential solar.
While the capacities and scales in play are just a fraction of its utility-scale cousin – of the 19.2GW WoodMackenzie suggests was installed in the US last year, around 3.1GW, or 16% was in the residential scale – domestic PV poses a small, but not insignificant contributor to solar's progress. It also achieves far more in offering the millions of adopters a tangible connection with the clean energy transition in general, serving as a proof of concept for the fiscal benefits solar can deliver.
Policy decisions in this area must, therefore, be taken with great caution, and with the ultimate ambition – of a clean, holistic energy system – firmly in mind. Failure to do so risks setting back the energy transition by years.