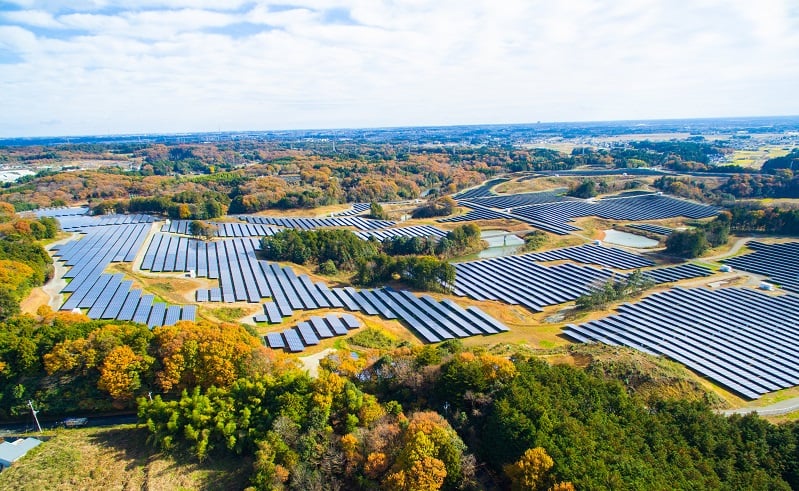 Singapore-based renewable energy firm Equis Energy has been awarded a contract by Taiwan's Ministry of Economic Affairs' Bureau of Energy (BOE) to develop a 70.2MW solar project in Chiayi County's Yizhu Township.
Given the tight land restrictions of the East Asian island, which has some of the highest densities of mountains in the world, this would be a huge development. Taiwan has set a target of 20GW of solar by 2025, while phasing out nuclear energy, but industry members have foreseen problems with land availability, transmission and extreme weather.
The Equis project will be Taiwan's largest solar project and was part of a two-site public tender. Equis won both tenders. Under the tender rules, Equis had to choose one of the project sites itself, so it picked the larger site, which will be spread across 79.5 hectares and will generate around 100GWh per year. The project design aims to both preserve and restore the natural wetland habitats in the area and will include an education centre focusing on solar energy and ecological preservation, said an Equis statement.
Construction of the project is expected to begin in early 2018, with power being delivered by mid-2018. A 20-year power purchase agreement will be signed with Taiwan Power Company (Taipower).
David Russell, Equis Chairman, said: "As Asia-Pacific's largest renewable energy IPP, Equis is pleased to be playing an important role in Taiwan's transition to low-cost, clean energy. Taiwan is at a critical juncture in the development of its energy resources, and the award of the Chiayi solar project, after a very competitive bidding process, represents a significant step forward."
Equis already has 100MW of solar assets under construction or in advanced development in Taiwan, along with 581MW of utility-scale solar and wind projects expected to become operational within the next five years.
Last year, Taiwan was tipped to become a top 10 solar market in 2017 by TrendForce.
Equis signs PPAs for 42MW of solar in Indonesia
In related news, Equis has also signed PPAs for 42MW of solar in Indonesia with PT PLN, in east and central Lombok and in North Sulawesi.
The 21MW Minut solar project in Sulawesi will be the largest in Indonesia, according to a separate Equis release. There are also three 7MW plants in Lombok. Construction of the projects is set to start this year with commercial operation next year.
Equis is also developing 337MW of solar and 840MW of wind in Indonesia.
The firm is also due to build a 1GW solar project in Queensland that would be the largest in Australia.
Click here for an interview on off-grid renewables in Indonesia with Verenia Andria who is speaking at Solar and Off-Grid Renewables Southeast Asia in Bangkok on 20-21 November this year.