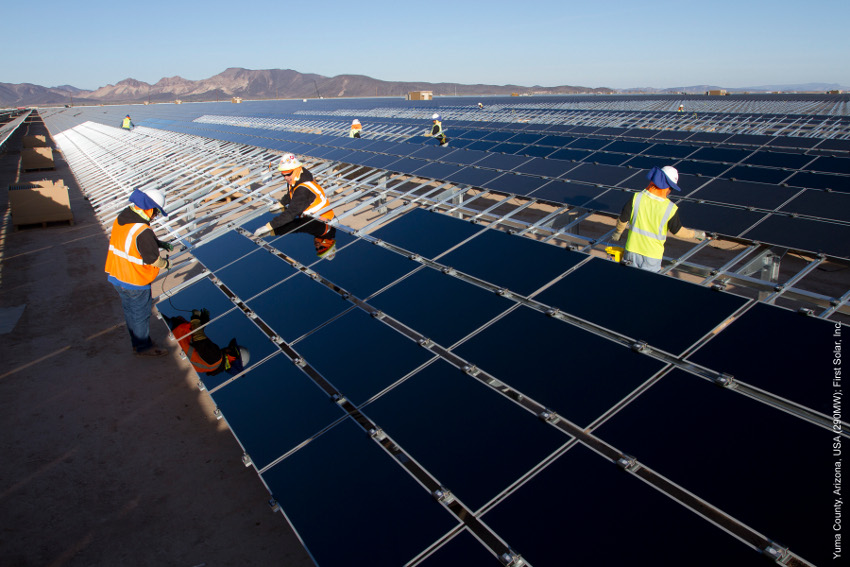 First Solar will provide its thin-film PV modules to help power two utility-scale PV power plants in the Netherlands, with both installations developed by Denmark's Obton.
Obton broke ground on the first project, a 13.92MW installation, on Monday, while the other 4.4MW project is expected to come online in mid-2018.
Both installations are located in Stadskanaal and have secured licenses under the country's SDE+ renewable energy program.
Anders Marcus, CEO of Obton, said: "Our projects allow us to play a role in the Netherlands' plans to decarbonize its energy mix. They demonstrate that solar PV can effectively compete against any other renewable energy technology when powered by bankable module technology.
"Importantly, the fact that we're using First Solar's eco-efficient modules ensures that we're also delivering the lowest carbon solar in the country."
Over 156,000 First Solar Series 4 modules will be used to power the two projects.
Stefan Degener, First Solar's head of business development for Europe and Africa, said: "The Stadskanaal projects are clear evidence that reliable, bankable utility-scale solar has earned its place in the country's low carbon energy generation portfolio."