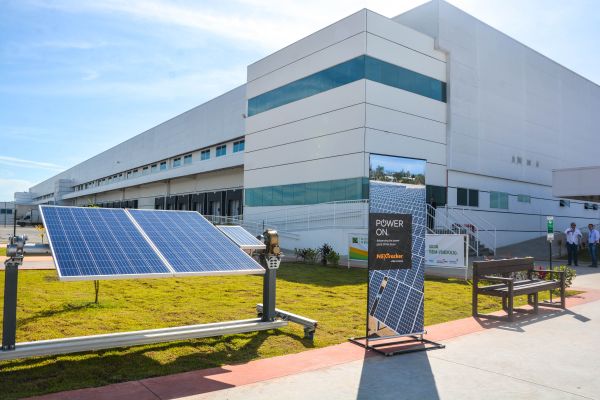 Major Electronics Manufacturing Services (EMS) provider Flex has acknowledged the scale of the impact on its business with the bankruptcy last year of its largest solar energy client, SunEdision.
In reporting fiscal third quarter financial results, Flex management noted in the earnings call that its energy division (IEI), which includes its solar industry related customers is expected to recover from the financial impact of SunEdison's bankruptcy last year and expects high single-digit year-over-year revenue growth in energy.
In the earnings call, Christopher Collier, Flex CFO said, "We suffered our single largest customers in IEI departing this past year. You had almost a US$0.5 billion business with SunEdison inside of IEI go to zero.
PV Tech has revealed last year that SunEdison owed its upstream suppliers more than US$321 million, according to papers filed with the Bankruptcy Court, which included debts to Flex subsidiary, NEXTracker for over US$44 million.
However, Flex was also saddled with an undisclosed quantity and value of finished solar module inventory produced at its assembly plant in Ciudad Juarez, Mexico for SunEdison since mid-2015 and its plant in Johor, Malaysia. The Flex partnership with SunEdison had started in May, 2011 and reached a module production milestone of 1 million modules produced in 2013.
According to Flex, a US$61.0 million bad debt reserve was recognised almost a month ahead of SunEdsion's officially bankruptcy date of April 21, 2016 for module inventory and assembly equipment assets related to SunEdison's module production.
Since then, Flex said that due to the rapid module ASP decline that hit the solar industry late in the second quarter of 2016, a further charge of US$60.0 million was recognised to reduce the carrying costs of the remaining inventory.
Flex also said that it had recognized a US$16.0 million impairment charge for solar module assembly equipment in its second fiscal quarter as well as a US$16.9 million charged related to 'other associated solar panel direct costs.' At the end of 2016, total charges amounted to US$92.9 million and included the cost of sale associated with disposal of the SunEdison module inventory by that time.
In reporting fiscal third quarter results, management noted that in the quarter most of the remaining solar module inventory associated with the previous quarter impairment charge had been sold, so ending that aspect of the SunEdison bankruptcy saga impact.
Although Flex cited PV power plant project delays, which impacted sales at NEXTracker in the quarter reported, resulting in its IEI division revenue was down 3% sequentially and 6% from the prior year period at US$1.14 billion.