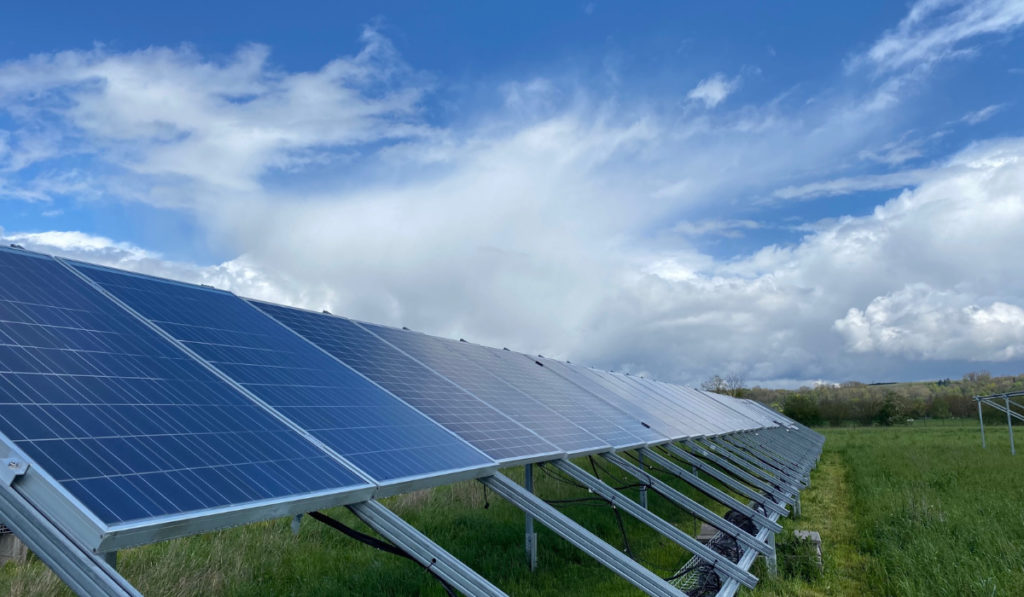 Fraunhofer ISE has opened a new outdoor solar technology test field in Germany, enabling a faster and more accurate evaluation of PV modules.
Spanning three hectares, the new test field can combine the results from an indoor laboratory environment, where tests on solar PV modules, integrated PV systems, solar thermal collectors, inverters and other solar technologies are carried out, and tested under actual weather conditions.
The new location, located at Merdingen in Baden-Württemberg, complements Fraunhofer ISE's test fields in Gran Canaria, Spain and in the Negev desert in Israel, which allow prototypes and products to be tested in various climates under extreme temperature fluctuations or exposure to salt air.
Moreover, a part of the outdoor performance test field is dedicated to the study of integrated PV technologies. Currently, within the PVwins project, different types of PV noise barriers are being erected to test their electricity yield and noise protection performance. On another part of the test field, the construction of various height-adjustable agriPV systems will soon be underway.
"The new outdoor performance test field in Merdingen provides us with the needed space to perform outdoor tests on a wide variety of solar technologies with state-of-the-art measurement technology. The test results will enable us to gain important knowledge which can be used to further improve module performance and reliability," said Andreas Bett, institute director at Fraunhofer ISE.
Prior to this new test field, Fraunhofer ISE signed a letter of intent (LoI) with the Indian Department of Science and Technology (DST) to pursue developments in green hydrogen technology in the country in February.
The LoI will target both existing and developing hydrogen assets being set up by the DST, aiming to pair indigenous technologies and hydrogen plants with Fraunhofer's renewable energy technological expertise to optimise them for Indian conditions.