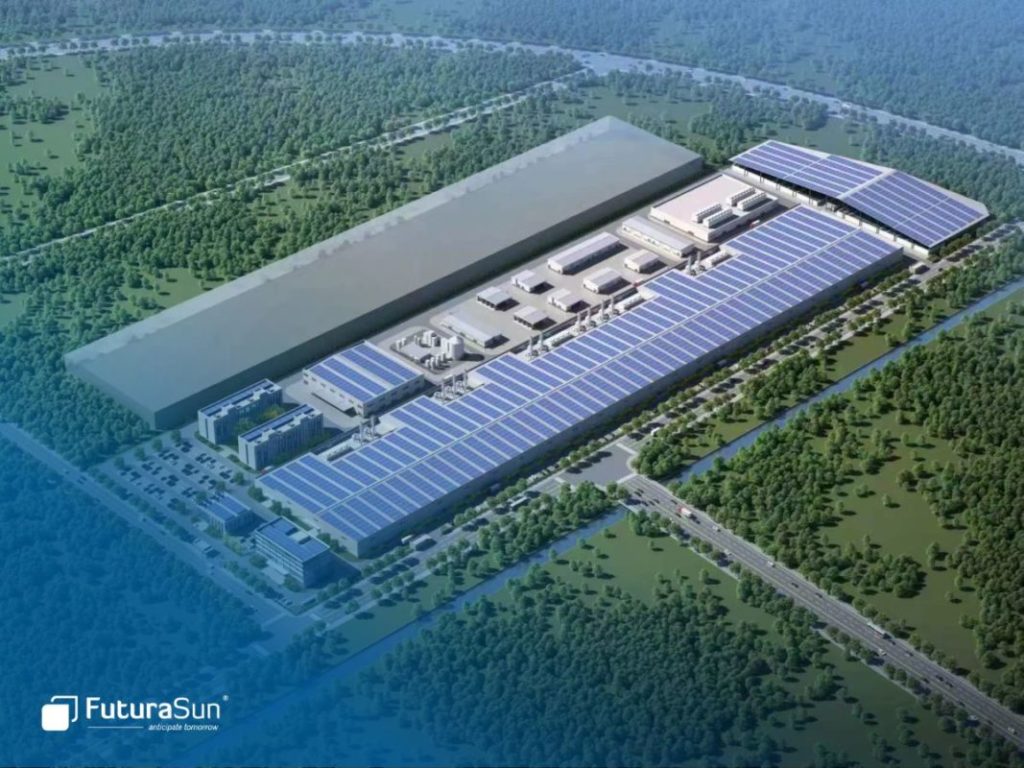 Italian solar manufacturer FuturaSun has signed a strategic agreement with the government of the city of Huai'an in China to build a 10GW solar cell manufacturing plant.
The company will invest €150 million (US$163 million) in the new plant which will be carried out in two phases over the course of three years.
Once completed and operational, the plant will produce n-type solar cells based on tunnel oxide passivated contact (TOPCon) technology.
Starting in spring 2024, the production process will be highly automated and will supply both the Italian – which was recently announced, with a 2GW annual capacity – and Chinese module assembly plants.
The Italian company recently announced plans to build a module assembly plant in Cittadella, Italy, in a move to bring back the solar PV supply chain industry in Europe.
The solar cell plant will be located in the same region – in the Jiangsu Province – as the two module assembly plants in eastern China. The first module plant was opened in 2020, in Taizhou and the second facility is currently under development in Suzhou.
"This is an extraordinary and unprecedented project in which our Italian Group sets the goal of entering an arena that has so far been dominated by Chinese big players. It is a testament to our ability to reach new frontiers and turn seemingly-impossible dreams into reality," said Alessandro Barin, CEO and co-founder of FuturaSun.