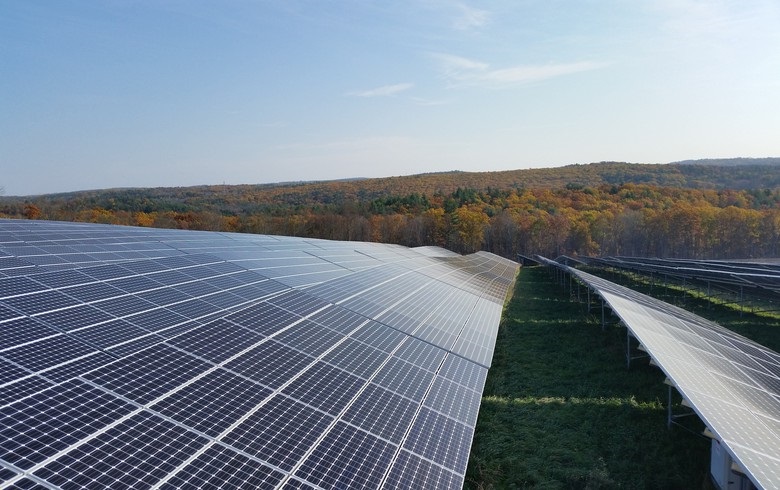 The fallout from February's winter storm in Texas could see new legislation enacted that would shift the cost of ancillary services onto renewable energy projects, potentially derailing solar deployment in a state that is currently on track to surpass California and become the US' leading PV market.
Three proposals under consideration by the Texas legislature would retroactively change the way ancillary services are procured in the Electric Reliability Council of Texas (ERCOT) market, moving from the current model where the cost is shared between consumers.
The changes have sparked a backlash from utilities, project developers and investors, with critics warning that changes would undermine the economics of solar projects, erode investor confidence in Texas's renewable energy sector and provide no solution to improving grid reliability.
The legislation "serves to pull out the rug from under Texas's thriving clean energy economy, costing thousands of good jobs and billions in investments in the state", says Barry Matchett, head of external affairs, Midwest & Gulf Region, at developer Clearway Energy Group.
The current rules see ERCOT procure ancillary services to maintain the stability and reliability of the grid, with the cost of the services shared between all customers. While there have been previous efforts to assign ancillary services costs to different market participants, the decades-long structure has remained in place as it is. The proposed changes, however, would require ERCOT to "directly assign" ancillary service costs to solar and wind generation.
Texas Senator Kelly Hancock, a Republican who proposed one of the bills, accused intermittent generation of "destroying price incentives for thermal generation and curtailing investment in dispatchable resources", adding that "at the same time the grid cannot rely upon it during peak demand periods".
The developments follow February's deadly winter storm that left over two-thirds (69%) of Texans in the ERCOT area without electrical power, as more than 51GW of generation capacity went offline at one point.
Opponents of the ancillary services changes say that while the proposals have been pushed for years, anti-renewables groups are now using the fallout from the winter storm to harm the economics of clean energy investment in a state where utility-scale PV is expected to push much of the remaining coal-fired power fleet into retirement in coming years.
Jeff Clark, president of trade association the Advanced Power Alliance (APA), says the anti-renewables sector is "very crassly taking advantage of the tragedies in February to push an agenda item that will not address any of the issues identified in the February event. It will not add new generation, it will not address reliability."
In a letter sent last week to Texas lawmakers, APA and dozens of renewable energy players and investors – including Lightsource BP, EDF Renewables and 8minute Solar Energy – said that the current structure has enabled more than US$60 billion of renewable energy investment in Texas, allowing corporate customers to enter into long-term power purchase agreements with pricing based on these market rules. The proposed bills will harm these parties and upend established market principles, the letter said.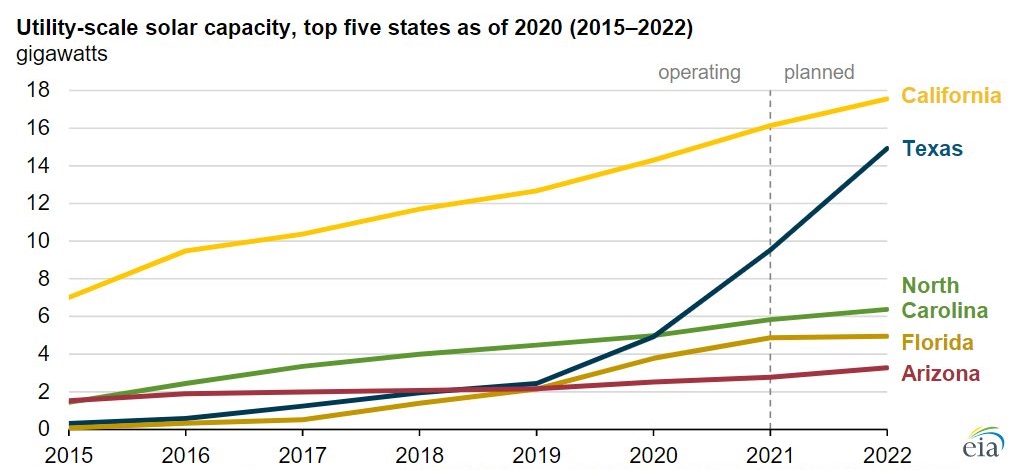 As well as imposing new costs on solar projects and discouraging investment in renewables, critics of the changes warn that they could also hit local communities that benefit from tax revenues. According to the American Council on Renewable Energy (ACORE), clean energy development helped Texas realise more than US$380 million in state, local and property tax revenues last year, along with lease payments to farmers, ranchers and other landowners totalling nearly US$250 million.
ACORE CEO Gregory Wetstone says the association is unaware of any similar ancillary changes in other electricity markets. "[The proposed legislation] threatens to undermine the economics of both currently operating and new projects. And it certainly threatens to erode confidence in Texas as a place with a stable, business-friendly climate for investment in energy."
Another letter recently sent to Texas Governor Greg Abbott from the US Partnership for Renewable Energy Finance, an affiliation of companies that are part of ACORE, highlighted that the costs of ancillary services are unaffected by the level of installed clean energy: renewables deployment is said to have grown more than 250% in ERCOT over the past decade, while ancillary services costs have remained relatively flat.
The letter, signed by companies such as Capital Dynamics, BayWa r.e. and Invenergy, said the legislation is premised on an "erroneous diagnosis of the reliability problem will not in the end work to enhance reliability".
With the outcome of the Texas legislature's decision expected to be known in the coming weeks, Jeff Clark of APA is calling on developers, investors, customers as well as landowners that host clean energy projects to raise their concerns to prevent the changes, which he says "will be an extraordinary deterrent to investment in the future, which will have the effect of driving up prices for consumers".
"My instinct is that after the struggles in February, if the legislature were to approve such an onerous new transfer of wealth, on such a discriminatory basis, I believe it would give all investors pause before they invested in this market again," he says.