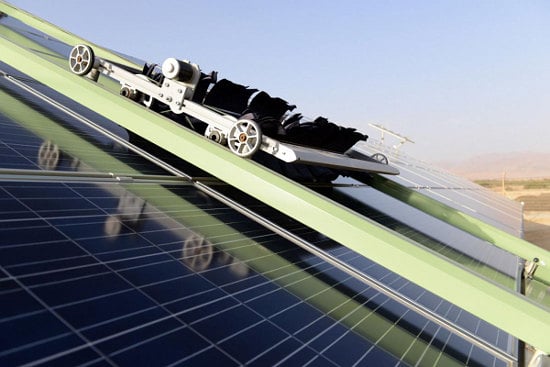 Tata completes 100MW of solar projects in Andhra Pradesh
2 July: Tata Power Renewable Energy (TPREL), a subsidiary of Indian giant Tata Power, has commissioned 2x50MW solar projects in Anthapuramu Solar Park, Andhra Pradesh.
The overall operating renewable capacity of TPREL now stands at 2,215MW in India.
The sale of power from this solar plant has been tied up under a 25-year power purchase agreement with Solar Energy Corporation of India (SECI).
"We plan to add around 1,000MW renewable energy capacity to our portfolio every year, scaling it to 45-50% in the next five years, largely through organic growth," said Praveer Sinha, CEO and managing director, Tata Power.
"The commissioning of 100MW capacity in Anthapuramu has fortified our position as a leading renewable energy company in the country with a strong presence in solar power generation. We will continue to seek potential of sustainable growth in India and selected International geographies," said Ashish Khanna, president-renewables, Tata Power.
Ecoppia providing cleaning robots for 580MW of SB Energy PV projects in Rajasthan
2 July: Solar cleaning solutions specialist Ecoppia has agreed with SB Energy, a wholly-owned subsidiary of SoftBank Group, to deploy two thousand dry cleaning robots across its five sites in Bhadla Phase III & IV Solar Park project in the Indian state of Rajasthan.
This announcement comes on the heels of Ecoppia's recent completion of large-scale deployments with ENGIE and Ostro Power (Actis Group) in the Bhadla park.
Bhadla is a water-deficient region that suffers from frequent dust storms, resulting in panel soiling that can reduce energy output.
SB Energy's project panels will be cleaned daily by Ecoppia robots, which are remotely managed through a cloud-based control system. The water-free Ecoppia solution will save roughly more than 2 billion of litres of water during the 25 years of solar plant operations.
NTPC tenders 1MW floater in Gujarat
2 July: State-run utility NTPC has tendered for a 1MW floating solar plant at NTPC Kawas, Adityanagar, Surat, Gujarat.
The deadline for bid-subsmissions will be 30 July 2018.