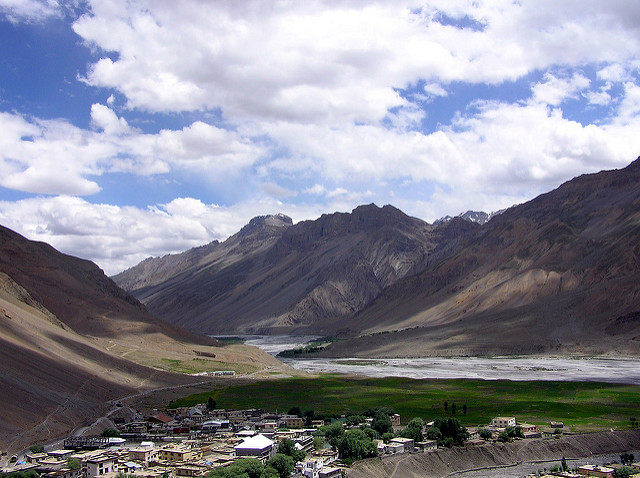 SECI tenders for solar-plus-storage in Himachal Pradesh
Solar Energy Corporation of India (SECI) has issued a tender for EPC of a grid-connected 2MWac solar PV project linked with 1MW / 1MWh of battery energy storage on government land at Kaza, in the mountainous state of Himachal Pradesh.
The notice of issue (NIT) was released on behalf of Himachal Renewable Limited, a JV between SECI and Himachal Pradesh State Electricity Board (HPSEBL).
The tender is for design, engineering, supply, construction, erection, testing, commissioning including five of O&M services of the plants at the town of Kaza, which is the subdivisional headquarters of the remote Spiti Valley in the Lahaul and Spiti district.
The battery will be located at Rangreek, near Rong Tong Hydro Power Station, 12,000 feet in altitude, facing annual temperature ranges of -40°C to 30°C. The area can see snow of up to six feet in winter months.
The tender noted that the battery "shall be designed for maximum flexibility with regard to site-specific voltages, frequency, phase imbalance, and protection requirements".
Any battery technology can be used as long it is deemed suitable for the location's climatic conditions. The batteries will also be containerised.
There was good news for energy storage in India recently with the reduction of the Goods and Service Tax (GST) on lithium-ion batteries.
SECI also recently issued a tender for two 1.5MW(AC) solar power projects with battery energy storage systems of 0.75MW / 2.5MWh each at two locations in the state of Jammu and Kashmir.
SECI tenders for 150MWac EPC in Telangana
Solar Energy Corporation of India (SECI) has issued a tender for EPC services on 150MW(AC) of solar PV projects at various locations of government-owned coal mining firm Singareni Collieries Company (SCCL) in the state of Telangana.
The tender will include domestic competititve bidding and will be uploaded onto SECI's website on 6 August.
MNRE tenders for clean room for PV lab at NISE
Ministry of New and Renewable Energy (MNRE) has tendered for a Class 100K clean room for advanced PV characterisation laboratory on a turnkey basis at the National Institute of Solar Energy (NISE) at Gurugram, Haryana.
Technical bids will be opened on 13 August 2018. The tender is for planning, design, development, supply, execution and commissioning of the clean room.