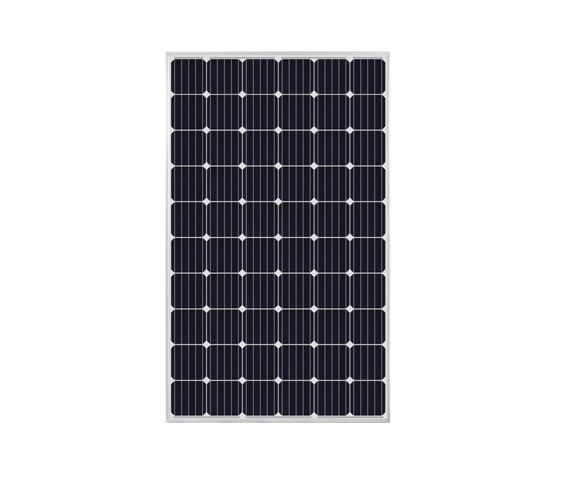 India's Ministry of New and Renewable Energy (MNRE) has warned domestic companies against using solar modules from Chinese supplier CSUN, having received complaints from several Indian firms.
One of India's leading developers, ACME Solar, which has 2.5GW of solar capacity in operation and 4GW at various stages of development, was one of the complainants.
Sandeep Kashyap, president of ACME, told PV Tech: "We have dealt with most of the Tier 1/Major module suppliers from China and find this to be a special one-off case so far. Having said that, we also understand CSUN, with 1.2GW of integrated facilities, has defaulted with multiple developers in India in the last two years."
Indeed, the Consulate General of India in Shanghai has also reported that CSUN is a "high risk" company with more than 160 court cases filed against it in Chinese courts in the last five years, mainly for similar breaches of contract, showing the firm to be what Kashyap described as "a habitual offender".
An MNRE notice said that CSUN had breached module supply contracts with Indian firms and failed to return advance payments made to them. The Ministry noted one specific case where the matter had been settled in favour of an Indian company through the Singapore International Arbitration Centre (see boxed text below), but CSUN has not yet honoured the ruling.
In the light of its approaching solar target of 100GW by 2022, MNRE stated: "Such breach of valid contracts and not supplying modules on time by foreign companies cannot be tolerated."
Tier trouble
Kashyap noted that CSUN had been a member of Bloomberg's Tier-1 list of module suppliers at the time of the procurement, a list which is referred to by many global buyers and financial institutions, however, since then, CSUN has been taken off the list.
The BNEF solar tiering team told PV Tech that it was fully aware of CSUN's financial situation and highlighted that the first paragraph of its tiering list methodology, which has been online in more or less the same form since 2012, states this "should never replace a proper due diligence process in product selection".
Kashyap said MNRE has been trying to ensure supply from reputed and serious module manufacturers in India through new quality standards and introducing its 'Approved List of Models and Manufacturers (ALMM)', in which it will be compulsory for all module suppliers in or into India to enlist after March 2020. For the ALMM, inspection teams will ascertain, as far as possible, that there are no contractual violations on part of the applicant in supply of cells or modules.
Kashyap added that ACME was grateful to MNRE for responding to the complaints and safeguarding the industry from contractors that don't fulfil their commitments.
Escalation risk
Adding an alternative viewpoint, Vinay Rustagi, managing director of consultancy firm Bridge to India, said: "Unfortunately, this has been the nature of market – the breaches have been going on for a long time on both sides.
"The government action, while laudable, creates the risk of escalation when trade anxieties are already very high. We believe that such matters should ideally be resolved by private companies themselves or by industry associations."
MNRE said Indian companies would now be dealing with CSUN at their own risk and advised companies to contact Indian authorities in China to verify the reputation of Chinese companies before placing any orders. It is also informing banks and lending institutions on the matter.
The ACME Case
According to ACME Solar, it placed an order with CSUN for the supply of 30MW of solar PV modules on 20 September 2017. It paid a 30% advance on 25 September 2017, but CSUN failed to supply 30MW modules to ACME. The two parties then mutually agreed to reduce the capacity to 9MW – equivalent to the advance amount paid to CSUN – however, CSUN again failed to supply 9MW modules and did not return the advance amount paid by ACME.
ACME stated: "This has happened for the first time [during the] last nine years of module purchasing from China. CSUN is the only one amongst most suppliers which defaulted on meeting their contractual obligations."
In March 2018, ACME applied under Rule 5.1 of the SIAC (Singapore International Arbitration Centre) for the arbitration to be conducted. CSUN did not appear in any of the arbitration hearings.
On 24 January 2019, Arbitral Tribunal ordered CSUN to pay the claimant more than US$4 million for damages for breach of contract with additional legal and arbitration costs.
PV Tech has contacted CSUN for comment but the Chinese firm has yet to reply.