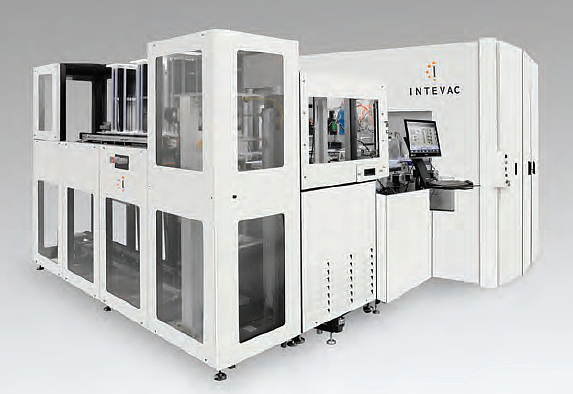 Specialist semiconductor and PV equipment supplier Intevac is still having issues securing delivery dates for an order for 12 'ENERGi' solar ion implant tools to a customer in China, which is planning to ramp N-type mono IBC (Interdigitated Back Contact) solar cells and modules.
In reporting fourth quarter 2017 financial results, Intevac's management noted in the earnings call that it still had a total of 12 ENERGi solar ion implant tools in its order backlog, despite the purchase contract initially stipulating complete delivery of the order before the end of 2017.
As previously reported by PV Tech, Intevac had shipped the first three ion implant tools to the customer in the third quarter of 2017, with revenue recognition expected sometime in the first half of 2018. The company had cited delays with the customer in completing the construction of the manufacturing plants required for the initial 1GW nameplate capacity.
In an update to financial analysts in the earnings call, Wendell Blonigan, president and chief executive officer of Intevac said: "As a result of our recent negotiations a little over a week ago, we now expect the first three tools we shipped will begin installation at the end of Q1 with three more shipping in the year and the remaining six shipping in the first half of 2019.
Given the expected installation timing and depended upon the acceptance duration it looks like the first six tools should revenue this year with the first two requiring sign off and the rest will revenue and shipment. Once we have finalized our negotiations we could be more specific on the timing," noted Blonigan.
The CEO has previously noted that the 12 unit, US$23 million order booked in March, 2017 should have shipped before the end of 2018. Management expect around half of the order value would receive revenue recognition sometime in 2019.
Management expects first revenue recognition on shipped tools to be late in the second quarter of 2018 or early in the third quarter, although still dependent on the customer completing construction and initiating tool install.
Financial results
Intevac reported fourth quarter 2017 revenue of US$29.0 million, including US$19.3 million of Thin-film Equipment (TFE) revenues which consisted of two 200 Lean HDD systems, one MATRIX PVD solar system as well as upgrades, spares and service.
Order backlog stood at US$64.0 million, compared to US$72.8 million at the end of the previous quarter, which includes 12 ENERGi solar ion implant systems.
Intevac reported full-year 2017 revenue of US$112.8 million and a net income of US$4.1 million, compared to a net loss of US$7.4 million in the previous year.