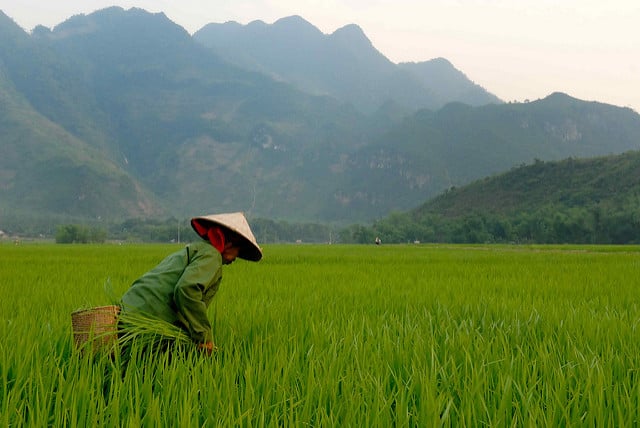 Gia Lai Electricity Joint Stock Company (GEC), a subsidiary of conglomerate TTC Group, has contracted JGC Vietnam, a subsidiary of JGC Corporation, to build a 49MW(AC) solar PV project in Vietnam.
Yokohama-headquartered engineering firm JGC will perform EPC services for the plant, which will be spread across 75 hectares in Krong Pa District of Gia Lai Province in mid-south Vietnam. The project is expected to be complete by autumn this year and will power the equivalent of 47,000 Vietnamese households.
The project will benefit from Vietnam's feed-in tariff (FiT) policy.
Last month, GEC also contracted another Japanese multinational, Sharp Corporation, to build a similar size plant in Thua Thien Hue Province in the North Central Coast region of Vietnam.
At the end of 2017, the chairman of Ho Chi Minh City-based TTC Group confirmed that TTC would start building 150MW of PV projects in the first half of 2018.
JGC Vietnam was established in 2009. JGC Corporation has already been involved in construction projects for two large-scale oil refineries in Vietnam.
In a release, JGS stated: "There are many plans for constructing mega-solar power generation plants in Southeast Asia. With the foothold gained through this contract, JGC intends to increase involvement in renewable energy with proactive initiatives to receive orders for such projects under collaboration with overseas entities."