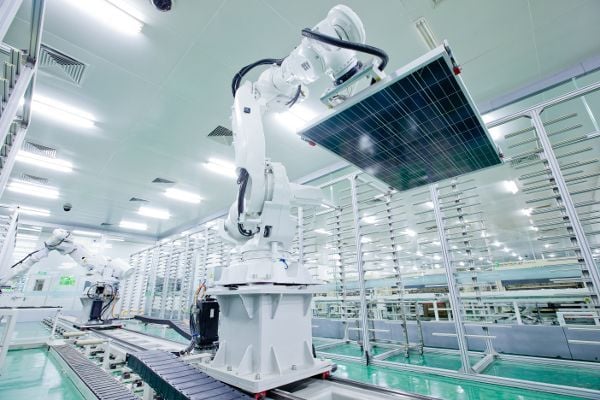 Leading 'Solar Module Super League' (SMSL) member, JinkoSolar said a strong recovery in global solar demand was expected to lead to a 30% increase in its PV module shipments in 2019. As a result, the SMSL would ramp module capacity to 15GW.
JinkoSolar reported record fourth quarter 2018 module shipments of 3,618MW, taking annual shipments to a new industry high of 11.4GW.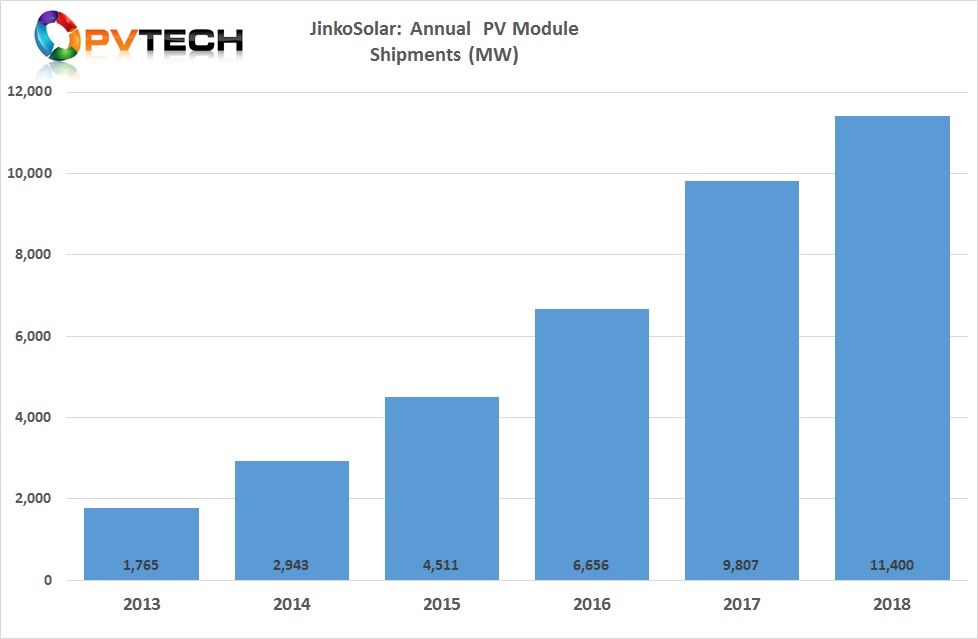 Kangping Chen, JinkoSolar's Chief Executive Officer said, "While the Chinese market was impacted by the policies released on May 31st, we were able to continue growing through our diversified global distribution network and further consolidate our leading position in terms of market share. With global demand recovering strongly, we remain confident in the future prospects of our business and expect module shipments to grow by approximately 30% in 2019."
The company ended the year with a module assembly nameplate capacity of 9.7GW, demonstrating its continued reliance on third-party module suppliers to meet demand in 2018.
However, JinkoSolar noted that it expected full-year 2019 shipments to be in the range of 14.0GW to 15.0GW but would be increasing module assembly nameplate capacity to 15GW by the end of the year, significantly lowering reliance on third-party module suppliers.
The company is also increasing solar cell capacity in 2019. Nameplate cell capacity is planned to be expanded to 10GW, up from 7GW in 2018.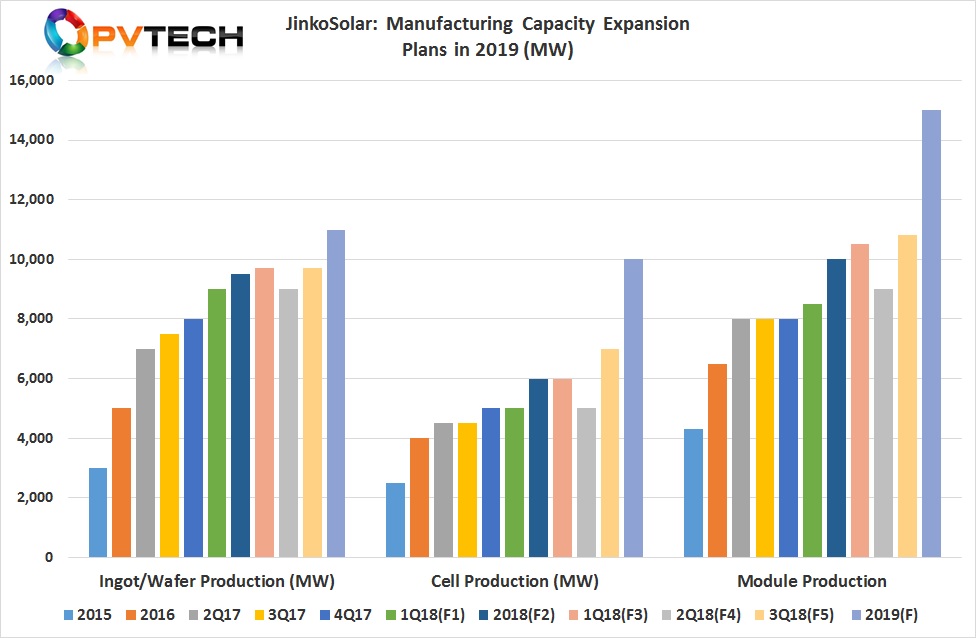 "We are rapidly increasing our capacity to produce high-efficiency products by increasing both mono wafer capacity and PERC cell capacity and converting our existing non-PERC capacity to PERC capacity to increase output," added Kangping Chen. "With our production gradually ramping up into the middle of 2019, our expanded capacity will improve the competitiveness of our products and strengthen our cost advantages."
With the increase in cell capacity to 10GW, a total of 9.2GW is expected to be PERC technology in 2019.
In tandem with the PERC capacity increases and existing cell capacity migrations to PERC, JinkoSolar said it would be expanding its large-area p-Type monocrystalline wafer production from 9GW to 11GW by the end of the year.
"We continue to make progress implementing large-scale crystallization furnaces to increase productivity while working to develop technologies to reduce both oxygen content and light induced degradation. We are also leading the industry in terms of efficiency improvements on our diamond wire cutting, which is continuously reducing our wire consumption," noted Kangping Chen.
PV Tech recently reported that LONGi Solar had become the largest module manufacturer by capacity with its announcement of commissioning a first phase (2.5GW) of a 5GW module assembly expansion, which would result in the company having at least 13GW of nameplate capacity in 2019.

However, JinkoSolar's latest capacity expansion plans are expected to return the company to the top of the leader board later this year.