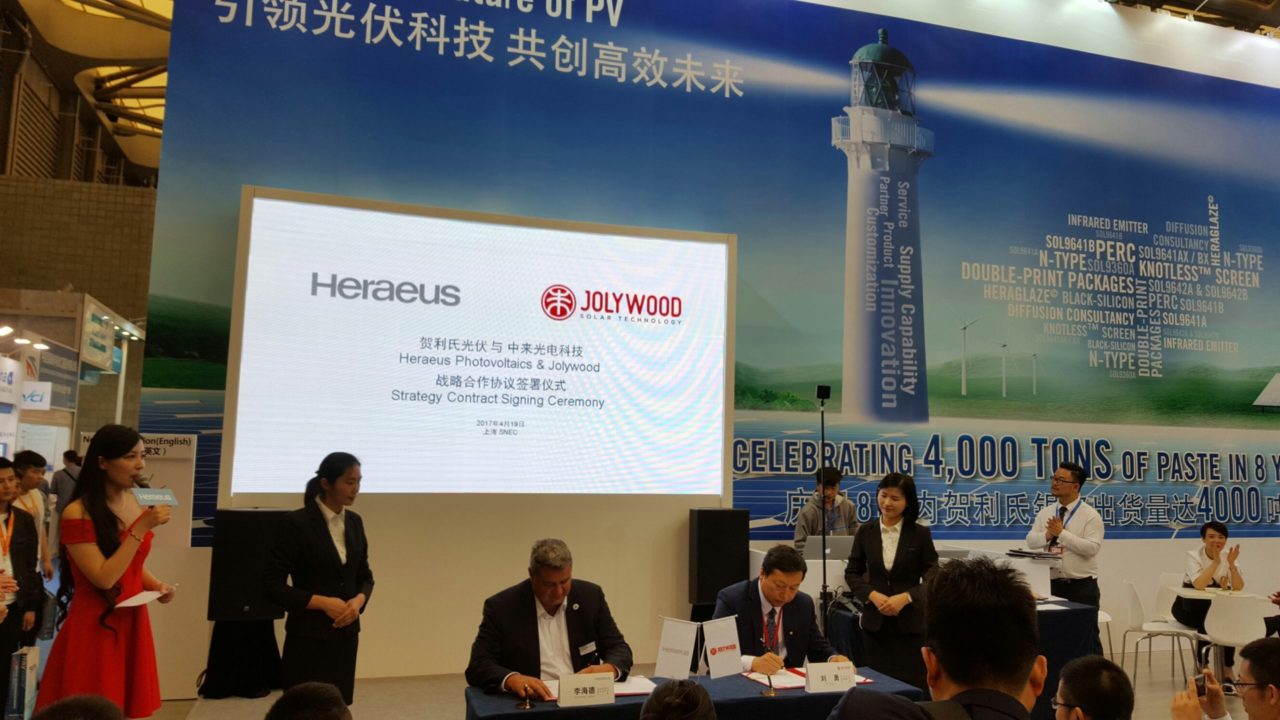 Major PV module materials and N-type mono IBC (Interdigitated Back Contact) bifacial module manufacturer Jolywood has reported preliminary unaudited 2017 financial results, posting an increase in revenue of 133.68%.
Jolywood reported 2017 revenue of approximately RMB 3.24 billion (US$510.8 million approx.), compared to around RMB 1.38 billion in 2017.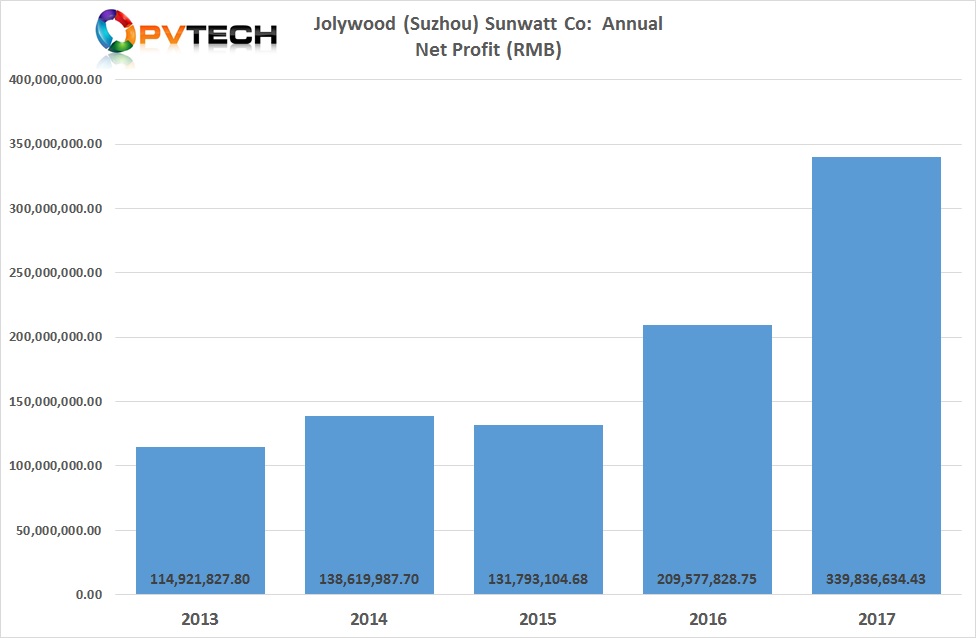 The company noted that the major increase in revenue was primarily due to the strong demand for its PV module backsheet products. China installed over 53GW of PV modules in 2017, up from 34.54GW in 2016.
Jolywood was able to capitalise on the growth in China with increased production capacity and the development of a series of new product offerings that were successfully qualified by a growing number of customers, boosting overall sales in 2017.
However, the significant increase in sales was accompanied by lower profit margins, falling over 30% from 15% profit margins in 2016 to around 10% in 2017. Total net profit increased by over 62% to approximately RMB 340 million (US$53.5 million), up from around US$33 million in the previous year.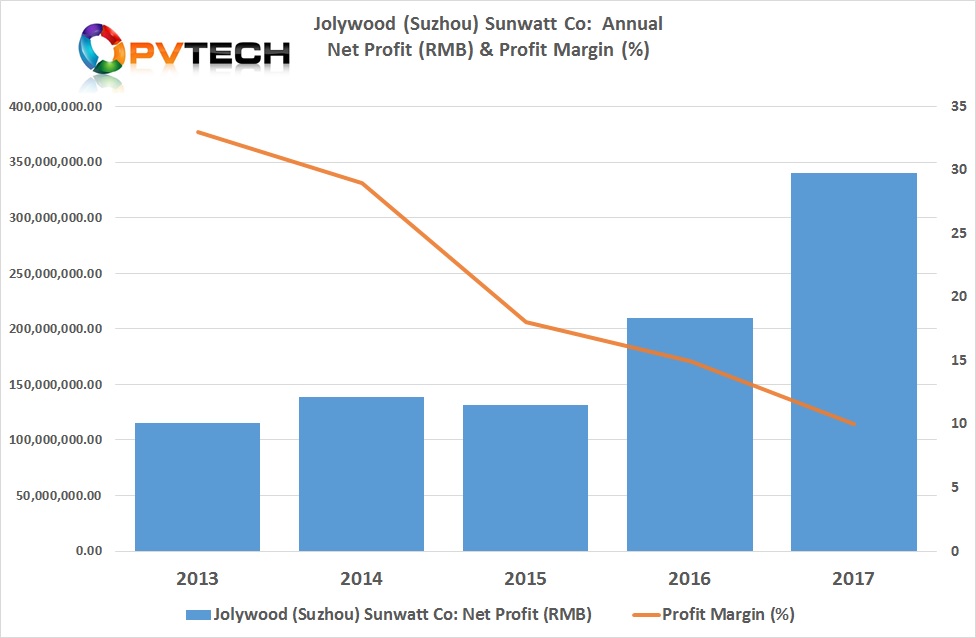 IBC manufacturing update
Jolywood noted that it had completed the installation of seven (7) N-type bifacial mono cell production lines in 2017, while achieving a gradual production ramp. The company has expansion plans to achieve 2.1GW of nameplate capacity. There has been no increase in the number of completed production lines in the second half of 2017.