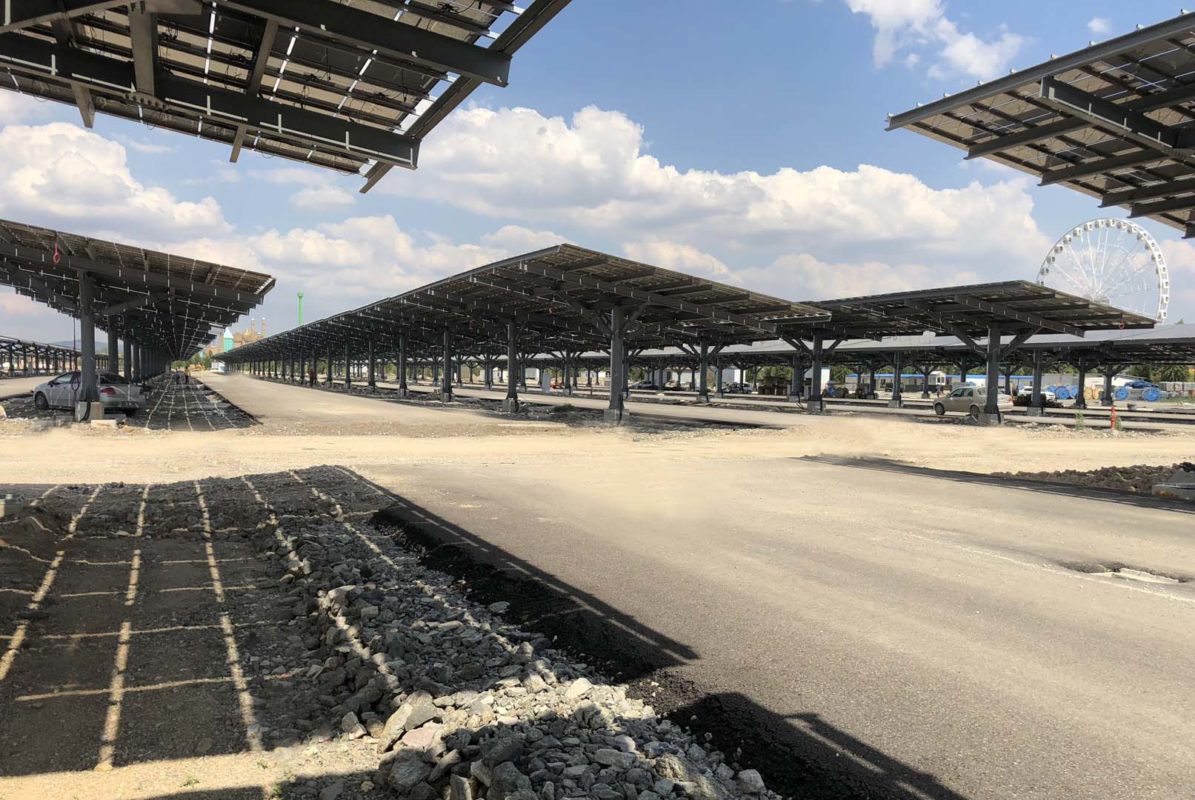 PV inverter manufacturer KACO new energy said it has supplied its string inverters to a 10.2MW solar carport in Turkey as part of a new amusement park near completion in Ankara, Turkey.

The Ankapark amusement park is said to be one of the largest in the world and has been under construction for six years over a total area of 120 hectares.
The solar carport will be used in the visitor car parking area and was constructed by Agon Enerji, which used 196 blueplanet 50.0 TL3 inverters and ten Powador 60.0 TL3 inverters from KACO and CdTe thin-film Series 4 modules (120Wp) from First Solar.
Nedret Ünlü, Country Manager of the Turkish branch office of KACO new energy said, "The Ankapark project is a great opportunity for us to consolidate our position and raise our profile in the Turkish marketplace. Agon Enerji chose KACO new energy inverters for their reliability and high efficiency levels."
Chin-based PV Module manufacturer Risen Energy built a 55MW carport system in 2015 at the manufacturing operations of Volkswagen in Hangzhou Bay, Shanghai for manufacturing workers.