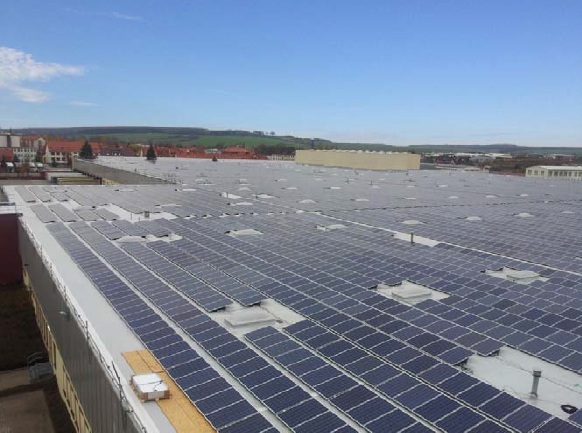 German PV inverter manufacturer KACO new energy said it expected shipment volumes in 2017 to reach almost 2.5GW after booking 600MW in the first quarter.
KACO said in early March that it had secured a 300MW supply deal with South Korean distributor, DNE Solar.
KACO new energy's managing partner, Ralf Hofmann said, "We laid the foundation for this strong first quarter back in 2016 with our technology, sales and marketing activities. We were very keen to establish long-term partnerships. The best example of this is the framework contracts that we have put in place both in Asia and in Turkey. The total order quantity represents double what the company had booked in at the same point in 2016. In light of this, the annual forecast for the group as a whole is now approaching 2.5 gigawatts."
The strong order book was said to have been due to the market launch last year of its commercial scale string inverter, 'blueplanet' 50.0 TL3 INT, which has gained traction in the Middle East, Turkey and India. The company claimed a 40% market share in Turkey.
In the US, KACO noted that demand for its Integrated Power Station (IPS), central inverter technology for utility-scale power plant projects was also fuelling growth in 2017. The IPS is supplied from its factory in San Antonio, Texas.