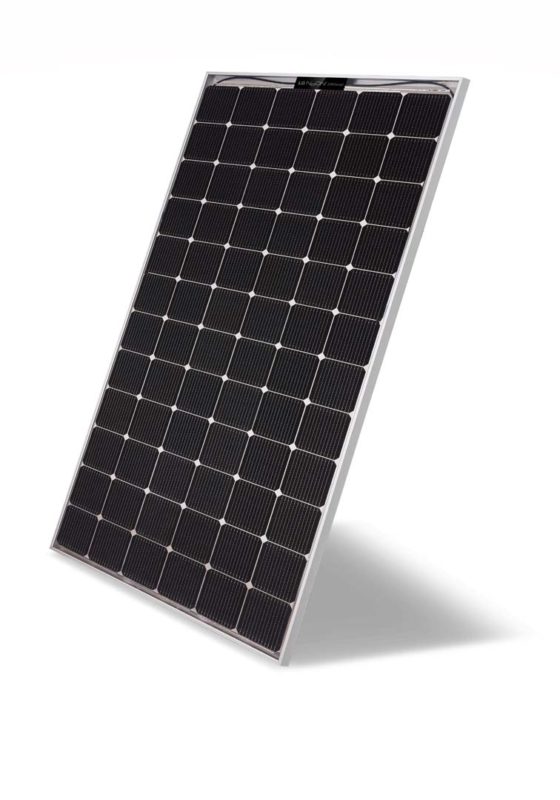 LG Electronics has introduced a higher performance version of its 'NeON 2' 72-cell solar modules using its N-type monocrystalline double-sided 'CELLO' cell architecture with 390W performance. The company recently provided US project developer Cypress Creek Renewables with 8.5MW of 395W 'NeON 2' modules for one of largest solar-plus-storage installations in the country.
Problem
Commercial and utility-scale PV markets are increasing turning to 72-cell module configurations that reduce BOS (Balance of System) costs, deploying fewer modules and racking required to meet project electricity output requirements.
Solution
The CELLO technology, based on 12-wire cell connectors, reduces electrical losses and allows the module to produce up to 30 per cent more energy than modules without bifaciality. In regions where it snows heavily in winter, the module can also has generates electricity through the active back of the module, even if the front is covered with snow – a real advantage. What's more, as the module produces electricity through the back of the module and heats up, the snow on the front of the module can also thaw, which is an interesting side effect. Studies have shown that bifacial modules, especially in snowy regions, show a significant increase in yield compared to normal modules.
Applications
Commercial and utility-scale PV power plants.
Platform
For the LG Neon 2 BiFacial module, LG now offers a product warranty of 25 years. LG warrants an effective output of no less than 98% for one year from the start of the warranty. From the second year, the actual average annual output for the remaining 24 years will not decrease by more than 0.5 percent, so that by the end of the 25th operational year, an actual output of at least 86 per cent is guaranteed.
Availability
Currently available.