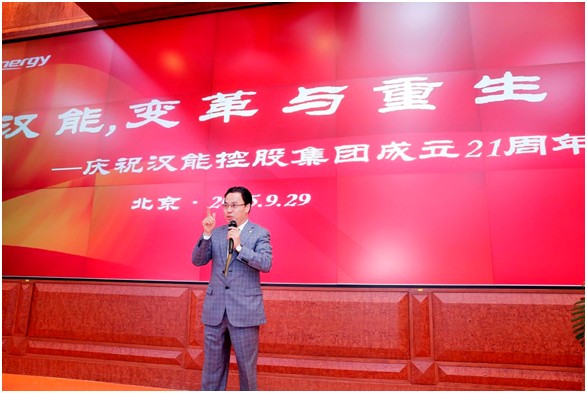 The majority owner of Hanergy Thin Film Power Group, Li Hejun has resigned his positions as an executive director and chairman as part of a management reshuffle as it attempts to improve its corporate governance position.
Li Hejun's resignation removes some of the issues surrounding the tangled web of previous business transactions with the non-publically listed Hanergy Group, which Hejun is also the majority owner, which owes the subsidiary significant sums in overdue payments for turnkey a-Si thin film production lines and contract services.
Following the exit of Hejun from the management of Hanergy Thin Film is Frank Mingfang Dai, an executive director, deputy chairman and CEO and Dr. Dianbo Feng an executive director and deputy chairman.
These executives will be replaced by Haijian Si, as the new CEO and a vice president of Hanergy Holding Group, while Dr, Eddie Lam has been appointed deputy chairman. Dr. Lam is an outside recruit with a long financial sector history.
The new chairman is Yabin Yuan, who joined Hanergy Holding Group in 2013 and currently acts as the deputy general director of Hanergy Holding Group and president of Alta Devices, a subsidiary of Hanergy.