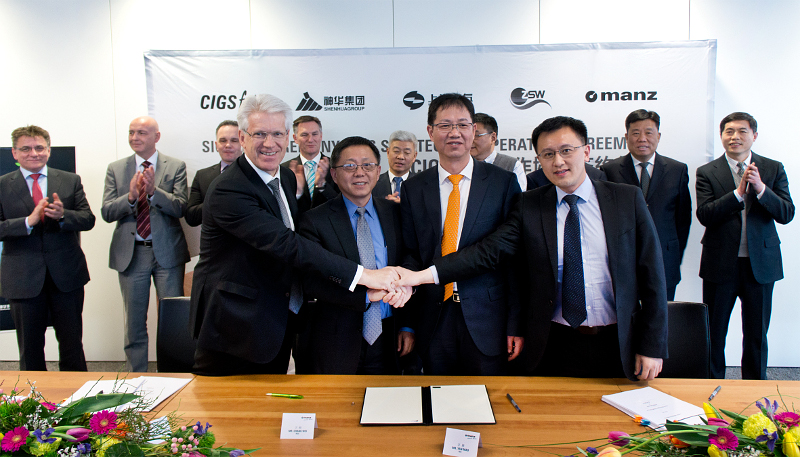 PV and electronics equipment manufacturing and automation specialist Manz AG has reported first quarter 2018 revenue that was 80.8% higher than the prior year period, and a new first quarter revenue record for the company.
Manz reported first quarter revenue of €86.1 million (US$102.3 million), an 80.8% increase over the prior year period, primarily due to around €43 million (US$51.1 million) received in new CIGS (Copper, Indium, Gallium, DiSelenide) tool order pre-payments from China-based customers.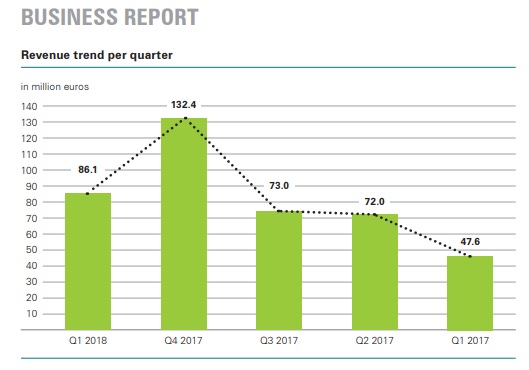 However, Earnings before interest, taxes, depreciation and amortization (EBITDA) in the 2018 reporting period was negative €0.9 million, compared to €23.2 million in the prior year period.
New orders in the first quarter of 2018 were €87.6 million, compared to €292.7 million in the prior year period, which included record (€263 million) CIGS order placements from China. Manz has received around 50% of the major order in payments to date.

Eckhard Hörner-Marass, CEO of Manz AG said, "In 2018 we are continuing the consistent implementation of our current strategy to increase the company's competitiveness and profitability. With the goal of rapidly extending our customer base, we have significantly expanded the percentage of standardized individual machines and modules in the product portfolio in all segments. At the same time, we are working continuously in numerous individual projects to increase profitability through targeted organizational and process improvements, and with the introduction of appropriate tools. Although we still have some work to do, we can see in the achieved revenue and earnings improvements that we are taking the right steps."
Manz reiterated revenue growth for 2018 to be in the range of 10 to 14 % over 2017 (€325 million) with a slightly positive EBIT excluding one-time effects.