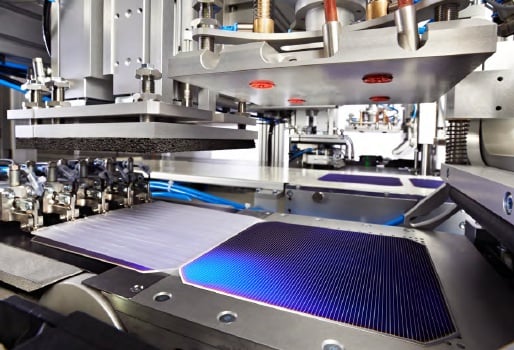 Leading PV manufacturing equipment supplier Meyer Burger Technology has reported strengthening sales, orders and backlog in the first half of 2016, driven by planned capacity expansions from major PV manufacturers across wafer, cell and modules, primarily in Asia.
Meyer Burger reported first half year sales of CHF 217.8 million (US$226.4 million), up 75.0% from the prior year period. The company reported EBITDA of CHF 6.2 million (US$6.44 million) compared to a negative EBITDA of CHF 32.7 million in the first half of 2015. Meyer Burger also reported a positive margin of 2.9%.
Sales in the PV & Alternative Materials segment totalled CHF 271.4 million (US$282.1 million).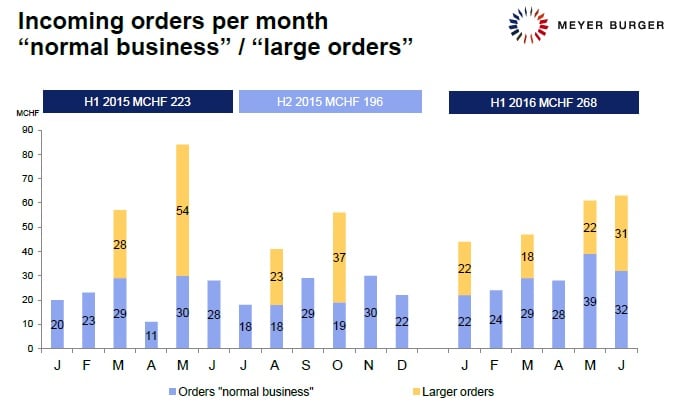 On a geographical basis, sales in the first half of 2016 were led by Asia, notably China, accounting for 70% of sales, compared to 49% in the prior year period. Europe accounted for 23% of sales, while the Americas accounted for 7% of sales, compared to 27% and 24% in the prior year period, respectively.
Sales in Asia were 151% higher than in the prior year period, while sales in Europe were up 43%. However, sales in the Americas declined 46%.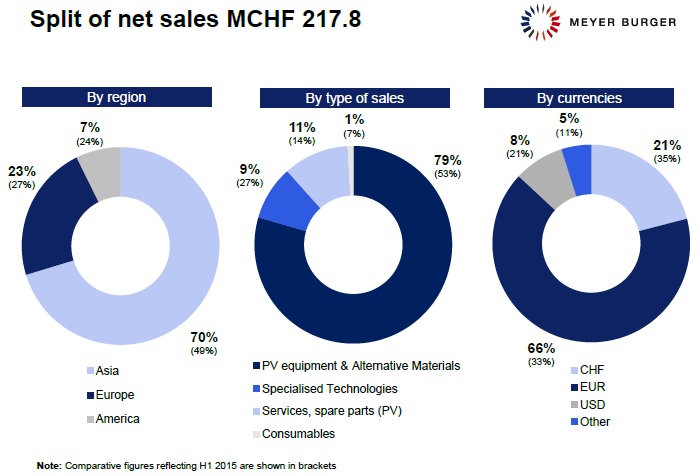 Incoming orders increased by 20.4% to CHF 267.8 million (US$278.3 million). Meyer Burger said that the increase in incoming orders reflected high demand from both wafer and solar cell manufacturers as existing production lines are upgraded, primarily to PERC (Passivated Emitter Rear Cell) technology and a new wave of capacity expansions that begun in 2015.
The company noted that in its Photovoltaic segment, a number of larger orders were received for diamond wire saws, heterojunction cell technology, SmartWire Connection and MB PERC / MAiA technologies that totalled around CHF 93 million (US$96.6 million) in the reporting period.
Meyer Burger's order backlog stood at CHF 307 million (US$319 million) at the end of first half of 2016. PV & Alternative Materials segment backlog stood at CHF 271.4 million (US$282.1 million.)