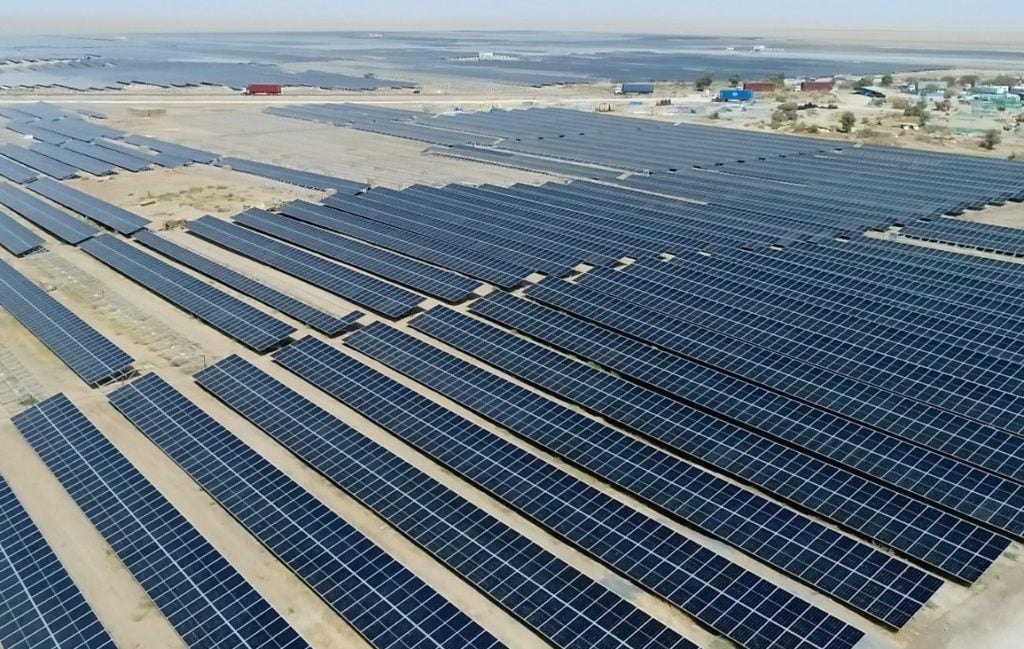 Concerns have been raised that some solar plants under development in India could be put on hold due to upcoming tariffs threatening their economic viability.
With the country set to introduce a 40% basic customs duty (BCD) on imported modules and 25% duty on cells as of April, some projects might no longer be profitable, according to Daine Loh, a power and renewables analyst at consultancy Fitch Solutions.
"I do believe that there will be a group of investors of projects that will possibly withhold their decisions to see how this plays out, or reevaluate their entire financial models to see if it could still be profitable to progress," Loh told PV Tech Premium.
Last month independent power producer Scatec announced it has put on hold a 900MW solar plant it is developing in India, citing the BCD and "limited domestic capacity". Having formed a partnership with Indian developer ACME last year to realise the plant in the state of Rajasthan, the project has now been moved from Scatec's backlog to pipeline.
Explaining the decision during a call with investors, Scatec CEO Raymond Carlsen said there is a gap between module prices from China and the expected prices in India. "We expect that over time, the Indian production lines for modules will approach the same cost level as what you have in China, but that needs to be confirmed."
While Fitch Solutions earlier this year warned that India risks a supply and demand mismatch if domestic PV manufacturers are unable to meet the quantity and quality required by developers, the consultancy said in a report published today that it has a "cautious outlook" on India's ability to produce adequate levels of solar panel equipment over the short term.
Having removed its safeguard duty on solar cells and modules from markets including China and Malaysia last July, India currently has no duties on solar equipment. Loh believes that some project developers may have stockpiled modules before the BCD kicks in next month.
She said that even though the duties "will affect project economics quite significantly", some developers may still choose to import more expensive equipment from China. The technology from Chinese solar manufacturers is "really much more superior, so in terms of efficiency and how much that could be converted into actual solar generation, it's much higher," she said.
Indian solar players including ReNew Power and Azure Power didn't respond to requests to comment. However, commercial and industrial installer CleanMax recently flagged concerns about the impact the BCD will have on the solar deployment in the country. Nikunj Ghodawat, CFO at CleanMax, said: "These duties will eventually lead to increase in solar tariffs and hamper growth of new installations in India."