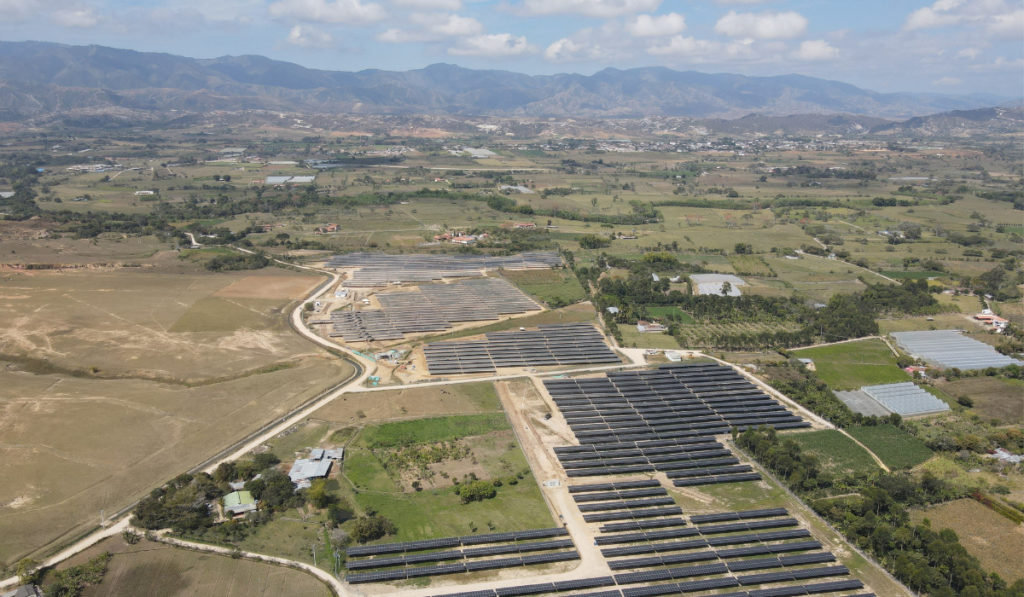 Renewable energy developer MPC Energy Solutions has completed the construction and grid connection of a 12.3MW solar plant in Colombia.
Generated power from the Parque Solar Los Girasoles project will be sold to Colombian energy trading firm Spectrum through a power purchase agreement (PPA). The project will supply around 23GWh of solar energy per year.
"The project will help the country make significant strides toward achieving its target of becoming carbon neutral by 2050. Parque Solar Los Girasoles also plays a significant role in supporting Spectrum to become Colombia's first 100% renewable energy supplier," said André Fraga, CEO of Spectrum.
The Parque Solar Los Girasoles project is MPC Energy Solutions' third project in its portfolio to commence operations this year, following Santa Rosa & Villa Sol in El Salvador, and Neol CHP in Puerto Rico.
MPC Energy Solutions expanded its presence in other countries in the Americas earlier this year. In February, it signed a long-term PPA with sugar cane exporter IMSA for a 65MW solar PV plant in Guatemala. The agreement was made for the power of the plant with sugar cane processor and exporter Ingenio Magdalena S.A (IMSA) subsidiary Comercializadora de Energía Para el Desarrollo S.A.
Construction of the plant is set to start within twelve months. IMSA Group is the largest private energy producer in Guatemala and supplies around 8% of the country's power, it claimed.