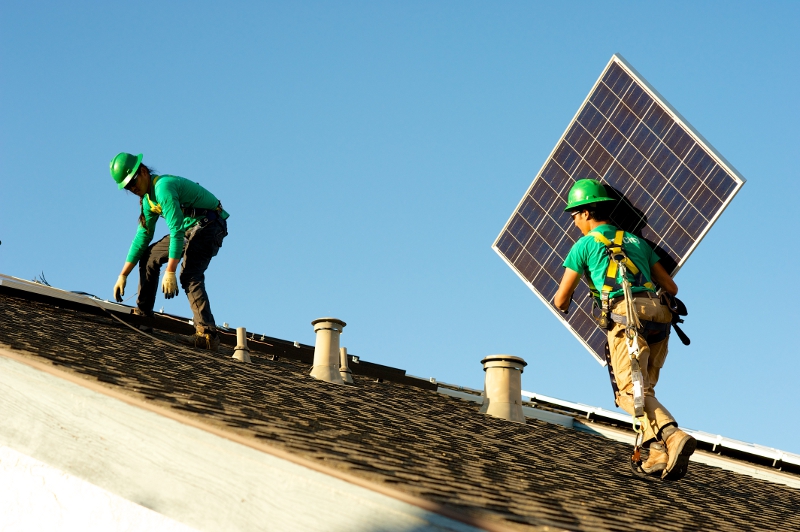 The Nevada Public Utilities Commission (PUC) has approved a plan that will restrict net metering credits and boost charges against solar users.
The PUC voted unanimously on Tuesday to move forward with the new plan, which would cut into the amount of money that utility NV Energy pays to consumers for the excess energy that their PV panels generate — as well as adjust the flat service rate for customers with installed PV panels.
The new changes and rates will be implemented in phases over a five-year span, starting on Jan. 1 2016.
The new plan has been attacked by a number of solar companies, who harped on the fact that net metering credits serve as a key factor in many customers' decisions when it comes to switching to solar.
Bryan Miller, senior vice president of public policy and power markets at Sunrun and president of The Alliance for Solar Choice (TASC), said in a statement: "We believe the commission's decision flies in the face of Nevada law, which requires the state to encourage private investment in renewable energy resources, stimulate the economic growth of this state; and enhance the continued diversification of the energy resources used in this state through net metering. We believe the commission, appointed by Governor Sandoval, has done the exact opposite today.
"In a similar situation in Wisconsin, the commission acted without evidence and attempted to eliminate the solar industry. TASC sued and TASC won, and TASC expects to do the same here.
"Sunrun is currently suing Governor Sandoval for failing to comply with a public records request that will show the truth about NV Energy's political influence in his office, and which led to today's illegal decision."
In particular, PV installers SolarCity and Vivint Solar have threatened to cease operations in Nevada if the PUC's new plan was approved.
Greg Butterfield, CEO of Vivint Solar, said in a statement: "Vivint Solar, along with others in the industry, will be prevented from re-entering the Nevada market. Previously hired Vivint Solar employees, who were looking forward to living and working in Nevada, will be permanently relocated to neighbouring states."
The move comes only a week after California's PUC proposed rules that will preserve the state's net metering framework for the foreseeable future, albeit with some new charges for solar customers.