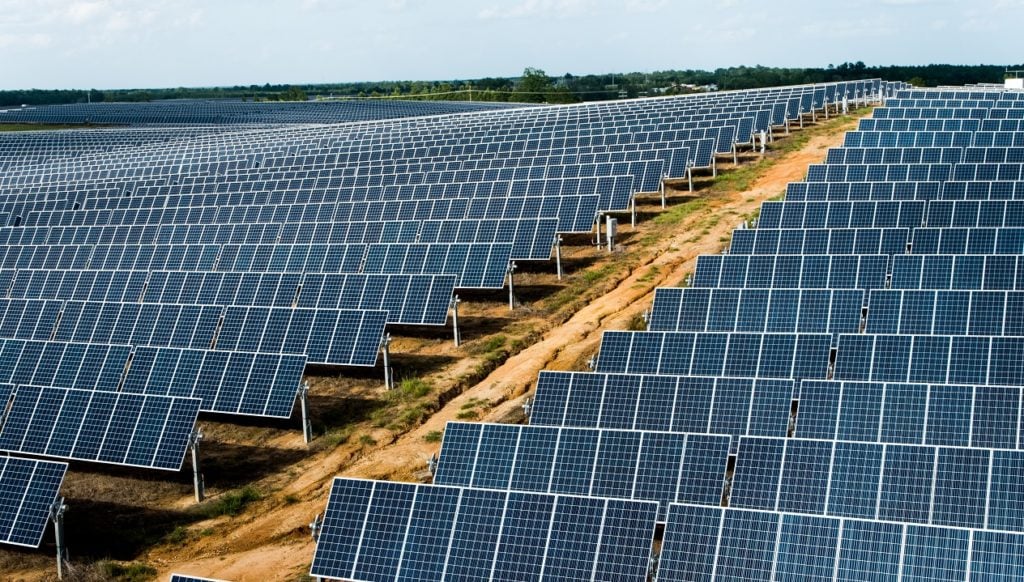 Solar tracker and software provider Nextracker more than doubled its adjusted EBITDA in the financial year (FY) ending March 2023 compared with the previous year, up to US$209 million from US$92 million.
From March '22 – March '23, Nextracker posted net revenue of US$1.9 billion and an adjusted net income of US$153.1 million. Of the net revenue, over US$1.2 billion – around 65% – came from the company's US operations. Nextracker also said that its backlog over the period has exceeded US$2.9 billion worth of contracts, representing a record 90% increase year-on-year.
January this year saw the company file for an initial public offering (IPO), for which it ultimately raised US$638 million at a US$24 per share price.
Offering analysis of the earnings, Roth capital said that "NXT's $1bn of bookings is impressive since the company has specific projects, start dates, and deposits on nearly all that volume."
Nextracker also announced results for the final quarter of the FY, from January-March 2023. This period saw US$518.4 million in revenue, adjusted EBITDA of US$72.5 million – which was up 227% compared with the same period in 2022 – and net income of US$55.9 million.
Dan Shugar, CEO and founder of Nextracker said: "We are very pleased to complete the year reporting such a strong quarter, our first as a public company. Our ability to grow revenue by 30% and earnings by over 120% for fiscal 2023, while posting our fifth consecutive year of profitability, reflects our leadership position in solar markets around the world, a global supply chain footprint supporting those operations, as well as solid execution across the business."
The last year has seen the company sign some hefty tracker supply deals across the world. Last month it confirmed a 1.2GW deal with Sterling and Wilson to fit trackers on the Khavda renewable energy park project; the same week an 810MW multi-year deal was announced with Strata Clean Energy for its US projects.
Nextracker's success in the US is perhaps due to its commitment to onshoring and securing its US supply chain. In its earnings call the company said that it has over 15 manufacturing partners in North America to supply its tracker components, including most recently the reopened Bethlehem steel manufacturing plant which Nextracker announced alongside BCI Steel. May last year also saw the opening of an Arizona tracker production line, and in August a new R&D centre in Brazil.
In the earnings call, Shugar said that – pending the US Treasury's determination of the domestic content requirement breakdown for the IRA's tax adder – "In general…we can accept orders of about 70-80% of domestic content. We expect to be able to accept orders next year for over 90% domestic content."
Forecasting to 2024, Nextracker predicts a revenue of US$2.1-2.3 billion and adjusted EBITDA of between US$265 million and US$305 million.