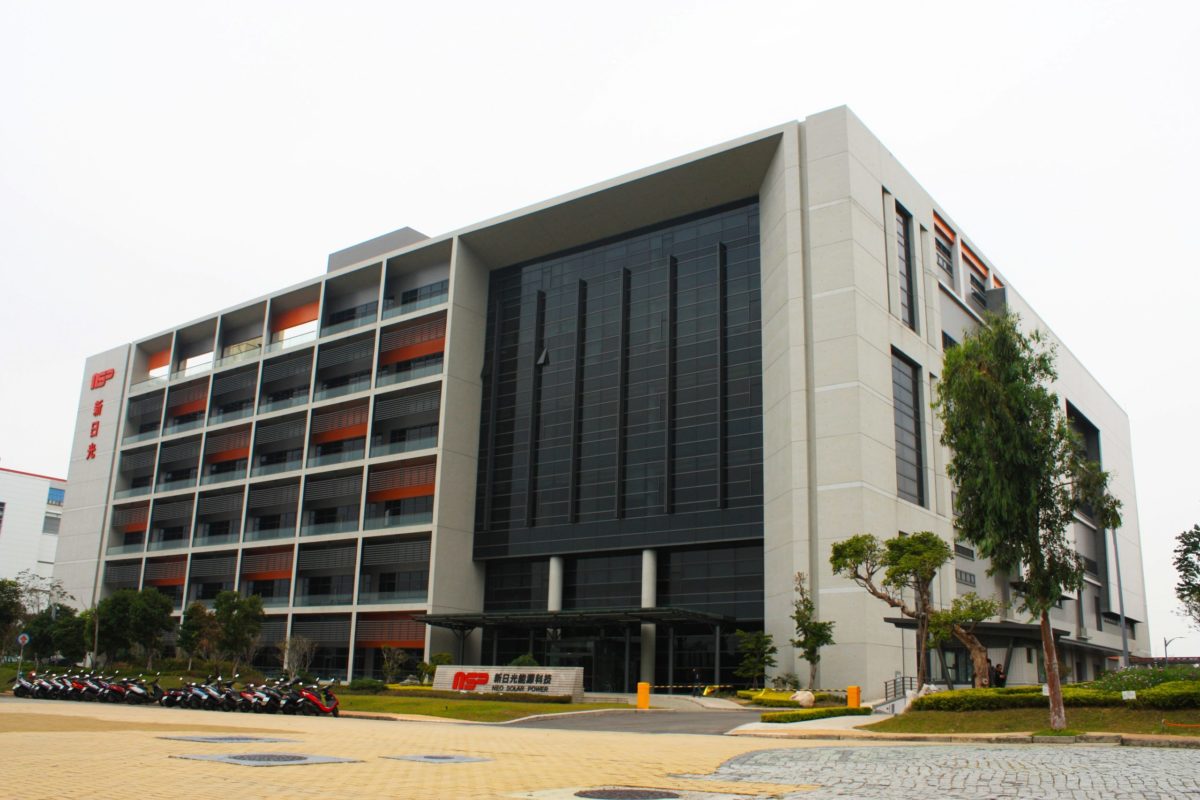 Taiwan-based cell and module producer Neo Solar Power (NSP) has sold the former solar cell and module assembly plant of DelSolar to specialist semiconductor manufacturer Maxchip Electronics for around NT$1,252 million (US$41.1 million).
The vacated production plant under a recent restructuring of manufacturing operations by NSP was built by DelSolar in 2008 and completed in October, 2009 in Zhunan northern Taiwan at an estimated cost (fully equipped) of around US$280 million.
NSP noted that the facility had been designed under energy saving concept and has won LEED-NC (Leadership in Energy and Environmental Design – New Construction) from the U.S. Green Building Council.
NSP has consolidated its high-efficiency manufacturing operations in Hsinchu Science Park and Tainan Technology Industrial Park as part of plans to migrate all production to monocrystalline PERC (Passivated Emitter Rear Cell) technology and a pilot line for IBC cell development.
DelSolar was merged with NSP in 2013, during a period of overcapacity and consolidation of PV manufacturers.