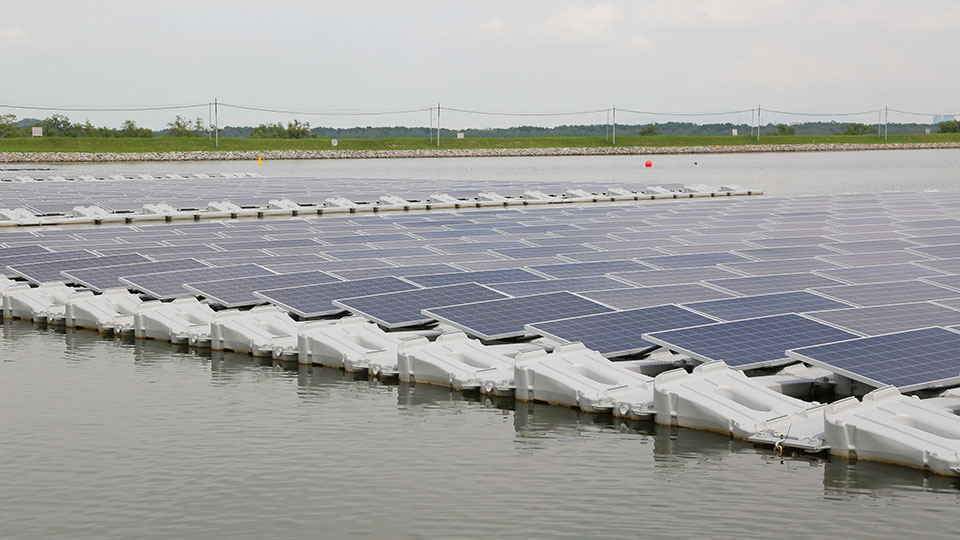 India's largest utility NTPC has given investment approval for a 100MW floating solar project at its Ramagundam Coal Power Station in Karim Nagar, Telangana.
A tender was issued in December 2018.
"We wish to inform that investment approval has been accorded for 100MW Ramagundam Floating Solar PV Project, Phase-I in District Peddapelli, Telangana," said the company in a Bombay Stock Exchange (BSE) filing
In January, NTPC issued tenders for 15MW of floating solar at its hydroelectric power station Koldam in the mountainous, northern state of Himachal Pradesh, as well as 20MW of floating solar PV at its gas power station in Anta in the state of Rajasthan. It is also working on 70MW of grid-connected floating solar at its Rajiv Gandhi Combined Cycle Power Plant (RGCCPP) Kayamkulam in the southern state of Kerala, among other projects in the southern state.
Solar Energy Corporation of India (SECI) has also forayed into floating solar with a batch of tenders earlier this year.
According to a Bridge to India CEO Survey, 3GW of floating PV are expected to come online in India over the next five years.